One Direction Boys Are Killing the Solo Scene!
Written by Brittany Taormina. Published: April 15 2017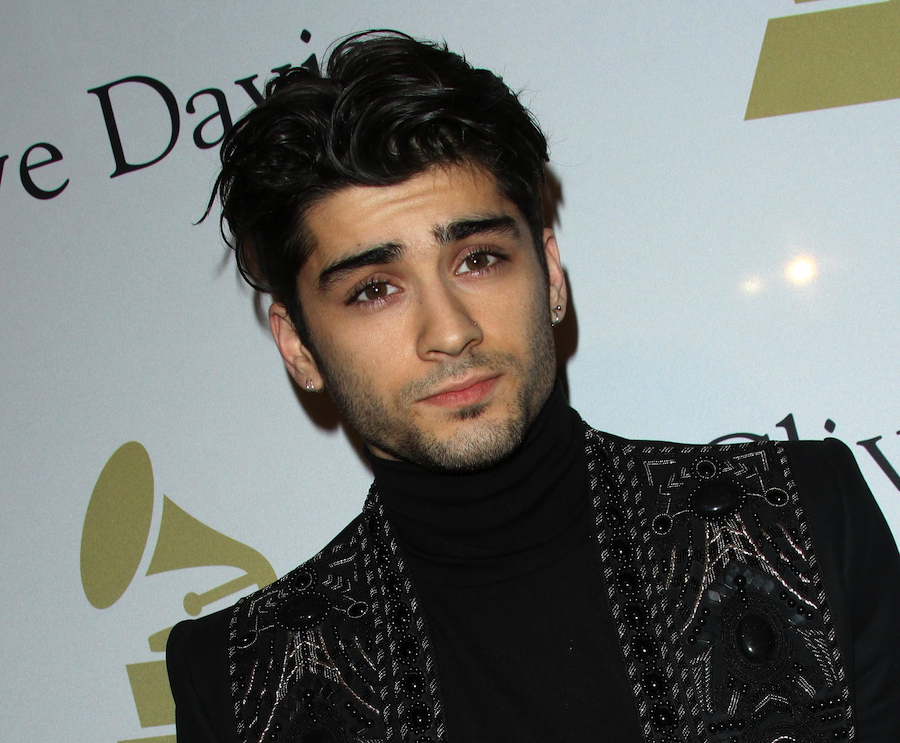 In the past year, the boys of One Direction have gone in multiple directions -- and we couldn't be more happy about it because they are killing it with their solo careers. All the boys have already made efforts on their new musical journeys and, their chart-topping songs show for it. Here's a look at what the boys have been up to in their solo endeavors.
Zayn Malik
Zayn was the first to leave the group and the first to step out as a solo artist. His first single, "PILLOWTALK", climbed the charts and debuted at #1 of the Billboard Hot 100. The single was closely followed by his album release for Mind of Mine, which also debuted #1 on the Billboard 200 album charts. Later in the year, Zayn went on to win Best New Artist at the AMAs and collaborated with Taylor Swift on their track for Fifty Shades Darker, "I Don't Wanna Live Forever". Did we mention that this is only over the course of the last year? #EPIC
Niall Horan
Niall has branched out gracefully on his own with his ballad "This Town", which he performed at the AMAs, Jingle Ball, and at the Radio 1 Teen Awards. At the moment, this is Niall's only solo track, but we know that more music is on the way. He has even teased that he could be collaborating with Shawn Mendes as the two did a cover of "Mercy" on Instagram. The boy's voices definitely compliment each other and we think it is a match made in heaven.
Harry Styles
Over the last year, Harry stepped aside from music and decided to take on a new challenge: acting. He will star in the new Christopher Nolan film, Dunkirk. However, Harry has come back strong in the musical world with his first solo single, "Sign of the Times". Harry's new sound has been compared to David Bowie, which is refreshing as this familiar yet different sound to this era is getting a lot of radio play. I'd say the single is a true cross between Bowie and Adele -- which may sound strange, but it TOTALLY works! His first solo appearance will be on SNL where he is set to perform 2 songs.
Louis Tomlinson
Mr. Tomlinson made a big statement when he not only stepped out on his own, but with an epic duo with Steve Aoki. The two performed their new single, "Just Hold On" on "The X Factor", which was a great performance that showcased Louis as a capable front man... especially when you consider that he performed the song just days after the passing of his mother. All of the former 1D members were in attendance for Louis's big debut, and we hope that this is just the beginning for Louis!
Liam Payne
Liam hasn't released any music yet, but we know he has been in the studio as he has taken some snapshots of himself working on new material. The new dad has been spending his 1D-less days concentrating on his baby boy with girlfriend Cheryl Cole, but we know it's only a matter of time before we get some awesome material from Liam!
We would be remiss not to note that the boys of 1D were brought together by none other than Simon Cowell himself, who felt the singers would have a better chance of moving forward on "The X Factor" as a group than as solo acts. Well, with all due respect to Mr. Cowell, it's obvious that Zayn, Niall, Liam, Harry, and Louis have more than enough talent on their own!
What's YOUR favorite solo track from the boys?
(Image via Adriana M. Barraza/WENN)
- Brittany Taormina, YH Contributing Writer