"Oh Hai, China": Tommy Wiseau Wants to Bring 'The Room' to Asia & 3D Theatres Everywhere!
Written by Sarah Osman. Published: November 13 2015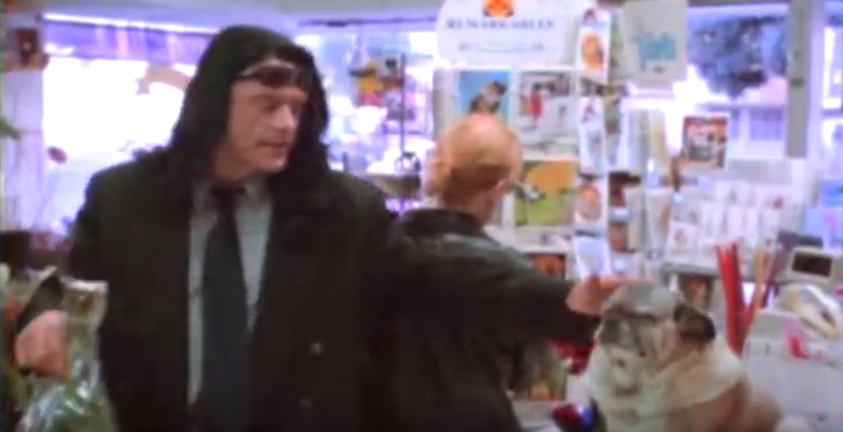 One of my all-time favorite guilty movie pleasures is The Room.Directed by the highly eccentric Tommy Wiseau(whose accent and train of thought still remains a mystery),The Room is meant to be a drama filled with betrayal, passion, and red-hot romance. However, the result is so completely off-the-wall bonkers, it makes Troll 2 look like Citizen Kane. It's impossible not to laugh at it every 30 seconds. Don't just take my word for it, observe in one of my favorite clips from the film:
I love that this scene serves no purpose to the film, appears to have been filmed in about 30 seconds, and I adore the line "Oh hai, doggie!", which is now how I greet all canines.
The Room is once again in the news for a multitude of reasons, the first being that James Franco, Dave Franco, and Seth Rogen are currently making a film based off of the memoir The Disaster Artist,in which one of Wiseau's co-stars from The Room,Greg Sistero (and co-written by Tom Bissell), details what it was like to work with Wiseau and be a part of the film. Franco will take on Wiseau, and personally I can't think of a better actor for the part. Wiseau has admitted that he has some "partial involvement" with The Disaster Artist. Whether or not he will make an appearance in film adaptation is still unknown (please let him, Francos!), but he has said that they are a nice production team and that Kristen Bell might make a good Lisa.
In the meantime, Wiseau has admitted that The Room has never had a formal release in China or Japan, and that he now has plans to release the film in China. He is trying to find someone to dub it in Mandarin, and that when the blu-ray of The Room is released next year, it will be released in four different languages.
Speaking of the re-release of The Room, next year will mark the film's 13th anniversary. In honor of this, Wiseau is actually thinking of re-cutting The Room -- in 3D! Imagine all of Wiseau's magnificent mangle of hair swinging down at you in glorious 3D. It would be epic, and would no doubt sell out in multiple theaters. However, Wiseau has not yet fully confirmed that this will be happening, as he is currently busy with his own underwear business...
No, you are not hallucinating -- Wiseau now has his own underwear business. And not just any underwear -- underwear designed to improve your sexuality by 40 percent. Tommy's website boasts that you can buy the original script for The Room and receive a pair of free underwear with it. If that's not brilliant marketing, then what is?
Are you hoping that The Room will be released in 3D?
- Sarah Osman, YH Contributing Writer