Niall Horan Gets Cozy With Fans For Intimate 'Flicker' Album Release Concert!
Written by Elizabeth Pollard. Published: October 26 2017
If you've been listening to music, any music, since 2011, then it's likey that you don't just know Niall Horan, but you love him. After the hiatus of his ultra-successful boy band, One Direction, in 2015, Horan has been dutifully working on writing and recording new songs for his first solo album,Flicker, which includes the certified platinum songs "Slow Hands" and "This Town".
Flicker was released on Friday, October 20, and is already on track for billboard domination. Horan performed an intimate album release concert at the iconic iHeartRadio Theater in Burbank, CA, on that same night.
When you enter the theatre, you're struck by how close the stage is and how the whole crowd of fans already feels familiar; there's a lot of comraderie with Horan's fans as they have been listening to his music for years now, and that open friendliness and excitement filled the atmosphere of the space.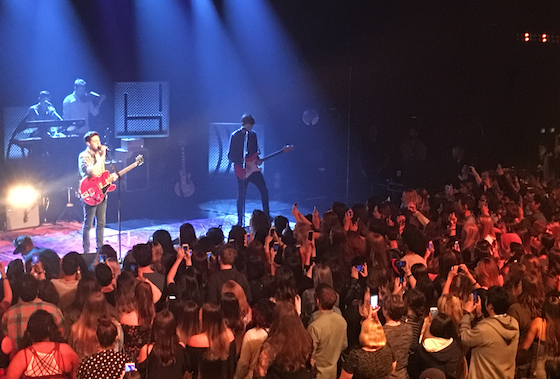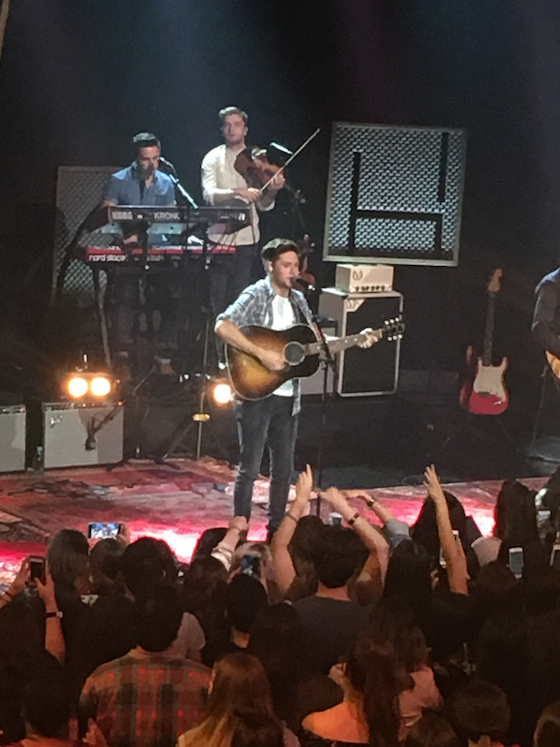 Once Horan started singing, it became abundantly clear how perfect the venue is due to its immediate cozy vibes and Horan's profound, soothing vocals, which made songs such as "Seeing Blind", "Since We're Alone", and titular song "Flicker" resonate personally with everyone in attendance.
While being interviewed by host JoJo Wright in between songs, Horan's relaxed disposition gave the impression he was simply having a chat with his mates, and enhancing the already-present wide-swept feeling of inclusivity with everyone at the concert.
When discussing why he released his first singles so soon, Horan laughed and said, "I just wanted people to know I was still here, working […] I wasn't off playing golf or something."
He continued, "When you go and try to name an album, you can either go really poetic, or… I'm not that poetic." He went further to state how his song "Flicker" is a real turning point in the album, and that "it's one of those songs that I'm really proud of and that I'll never get bored of playing live, It's one of those 'career songs' to me […] To me, it stands out."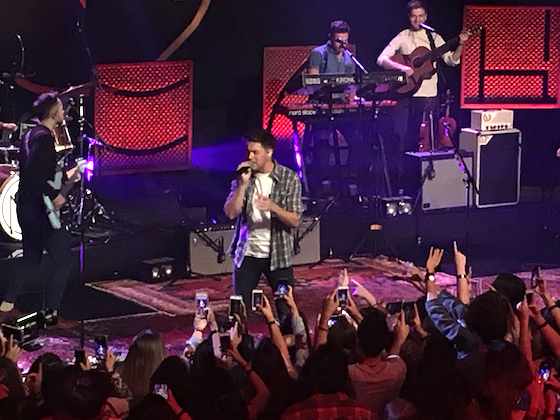 Horan's concert, which was broadcast live on iHeartRadio's YouTube channel, received a thunderous round of applause from the crowd and cemented the reality that Horan's solo career has only just begun to take off.
If you are one of the people who can't wait to see him live, as it is a wholly different experience to any performance you've seen him do before, you'll need to race for the few remaining Flicker Sessions tickets around the U.S. or wait for his Flicker World Tour next year, starting in New Zealand in June and ending in Florida in September. We know we'll be there!
- Elizabeth Pollard, YH Contributing Writer