New 'The Grinch' Trailer Features Tyler, The Creator's Version of Classic Theme Song!
Written by Brooke Sharland. Published: September 19 2018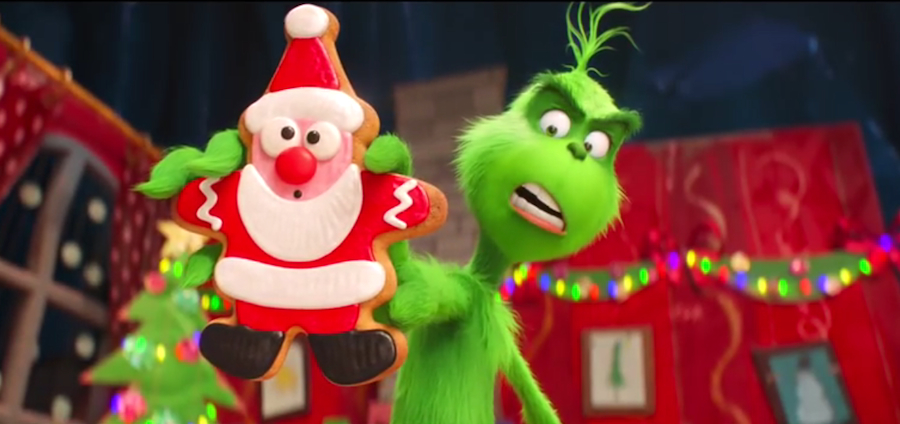 The third trailer for the remake of a Dr. Seuss classic, The Grinch, has been released, which is exciting enough on its own; however, the new trailer also comes with a little something extra -- a snippet of the remake of the beloved theme song, "You're A Mean One", done by Tyler, The Creator. Take a look!
Fear not, fans. This is not all we will hear from Tyler, The Creator in this new movie. The film is set to include more songs by the rapper, so it looks like we have a few more cool new songs to look forward to!
Let me just say, this all new take on the theme song is KILLER. It's got an exciting, new rap vibe that is so unlike the original song, but also TOTALLY has hints of and callbacks to the original theme throughout. I can't wait to hear the full thing, and I can't wait to hear the other music they've created for this film!
It has also been announced that Pharrell will be teaming up with Illumination Entertainment yet again. After releasing the smash hit "Happy" for the soundtrack of 2013's Despicable Me 2, he will now partner up with the company again for The Grinch and become our story's narrator!
The film stars Benedict Cumberbatch, who will be playing the titular role of the grumpy green man that wants to steal Christmas. Also set to appear in this film are Cameron Seely as Cindy Lou Who, Angela Lansburyas the Mayor of Whoville (can you say iconic?), and Rashida Jones and Kenan Thompson in unannounced roles. The Grinch is set to release in theaters November 9, and we could not be more excited to see an all new take on this classic story!
(Image via Illumination Entertainment)

- Brooke Sharland, YH Contributing Writer