New & Familiar Faces Checking in to "American Horror Story: Hotel"!
Written by Sarah Osman. Published: April 29 2015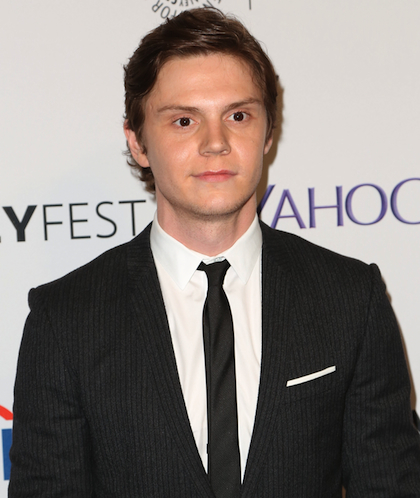 Although one of the mainstays of FX's "American Horror Story" will not be returning for its fifth season (we will miss you, Jessica Lange!), fear not, because quite a few recurring actors will be continuing their "AHS" streak, including, Sarah Paulson, who will return for her fifth season, andEvan Peters as well!
Easily one of the most underrated actors on "AHS", Peters has quickly become a fan favorite. Ryan Murphy, the creator of "AHS", has yet to reveal anything about Peters's character, other than the fact that he will be checking into Room 64, which sounds delightfully cryptic. Peters joins a rather diverse cast for the season, including Lady Gaga, Wes Bentley (who appeared as Edward Mondrake in "AHS: Freak Show"), and Matt Bomer (who also made his "AHS" debut in "Freak Show"). Quite a few other high-profile "AHS" alumni are returning for season five, such as Kathy Bates(who first appeared in Season 4, "Coven") as well as Chloe Sevigny, who scared the pants off us in "Asylum" and took a break from the last two seasons. It's going to be quite a lineup for "AHS: Hotel"!
Murphy has yet to reveal any details on the plot of Season 5, but judging from another infamous motel (that now has its own TV show) I am going to assume that this season will involve some sort of murder mystery. Since the show has already handled quite a few hauntings, I think it's perhaps time to move away from the supernatural.
What do you think the plot of "AHS: Hotel" will be? While we wait to find out, check out some past chats we've had with "AHS" vets Peters and Paulson!
(Photo via Brian To/WENN)
- Sarah Osman, YH Staff