Netflix Wins Tina Fey Sweepstakes, Will Premiere Her New Series in March!
Written by Sarah Osman. Published: November 27 2014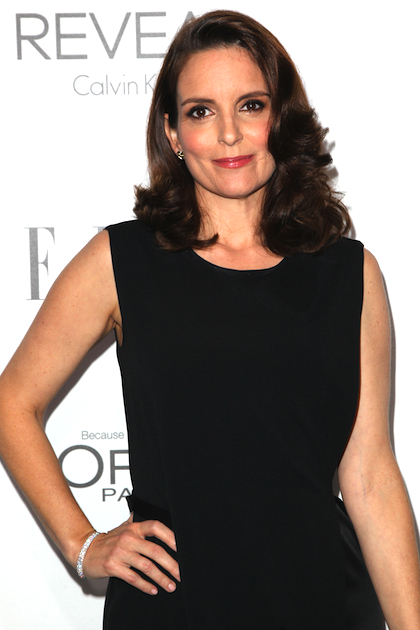 Tina Fey's latest TV endeavor, "Unbreakable Kimmy Schmidt," has gone through more trials, tribulations, break-ups, and make-ups than Quentin Tarantino's current project, The Hateful Eight. But at long last, it seems that "Unbreakable Kimmy Schmidt" has finally found its true soulmate: Netflix.
Originally, the show was set to air on NBC; in fact it even had a straight-to-series order which would have seen it air at midseason, but the lords of the peacock network decided to ship it off to Netflix instead. This ensures that it will get a second season, a guarantee that it never would have received at NBC. This was certainly a big win not only for Tina Fey but for Netflix as well. It seems as if TV shows have a better chance of success with the online streaming service as opposed to the big networks.
"Unbreakable Kimmy Schmidt" stars "The Office" alum Ellie Kemper as a sweet and innocent cult member who escapes to start life anew in New York City (since we all know that's where all former cult members go). Once there, she goes on a series of wild adventures, which include getting a job working for "30 Rock" star Jane Krakowski and moving in with a struggling actor played by Titus Burgess. Considering the fact that "30 Rock" co-producer Robert Carlock helped create the show, I think we can safely assume that "Unbreakable Kimmy Schmidt" will have a zany vibe to it. The show will premiere on Netflix in March.
Are you excited to watch "Unbreakable Kimmy Schmidt"?
(Photo via FayesVision/WENN)
- Sarah Osman, YH Staff