Netflix's 'Jingle Jangle' Is Your New Favorite Holiday Tradition!
11-27-2020 by Tyler Bey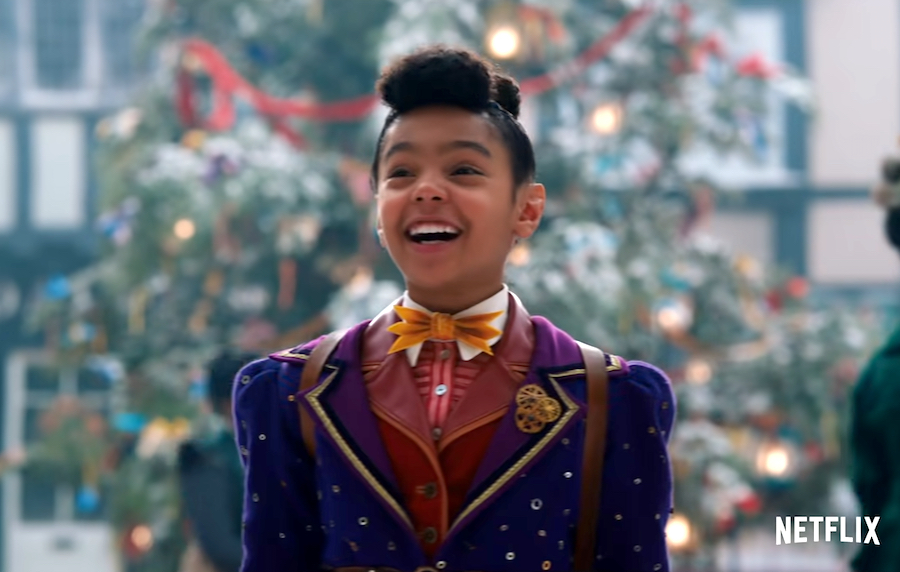 ( © Netflix)  
Fly into the magic of Christmas this holiday season with Netflix'sJingle Jangle: A Christmas Journey! Fun for the whole family, the Steampunk Christmas-themed sing-along is chock-full of special surprises. Led by heavy hitter Forest Whitaker, the cast is brimming with vibrant talent! The iconic Phylicia Rashad also makes a several appearances, along with Keegan-Michael Key,Ricky Martin, and Anika Noni Rose, as well as the big feature film debut of exciting young talent Madalen Mills. But the star studded cast is not even the most surprising part of this Netflix original. 

One thing that might surprise you about the film as a first-time viewer is how highly energetic it is. It's essentially the closest thing you're gonna get any Broadway show during these times. The robust acting choices and high energy solos make the show captivating for all ages.
Like many magical Christmas movies, Jingle Jangle doesn't hold back in its emphasis on belief. However, the creative spin the film takes on the Christmas movie formula is astounding. Not only is the film a groundbreaking feat in representation for Black children, it puts our young Black women at the forfront. 
The movie is simply magic. Between jaw dropping CGI, music by the likes ofJohn Legend and Usher, and a cultural impact that'll last seasons to come, Jingle Jangle is the first star in the dawn of the most wonderful time of the year!