NBC's "This is Us" Will Tackle Coronavirus Pandemic In Season 5
08-23-2020 by Wayne Sampson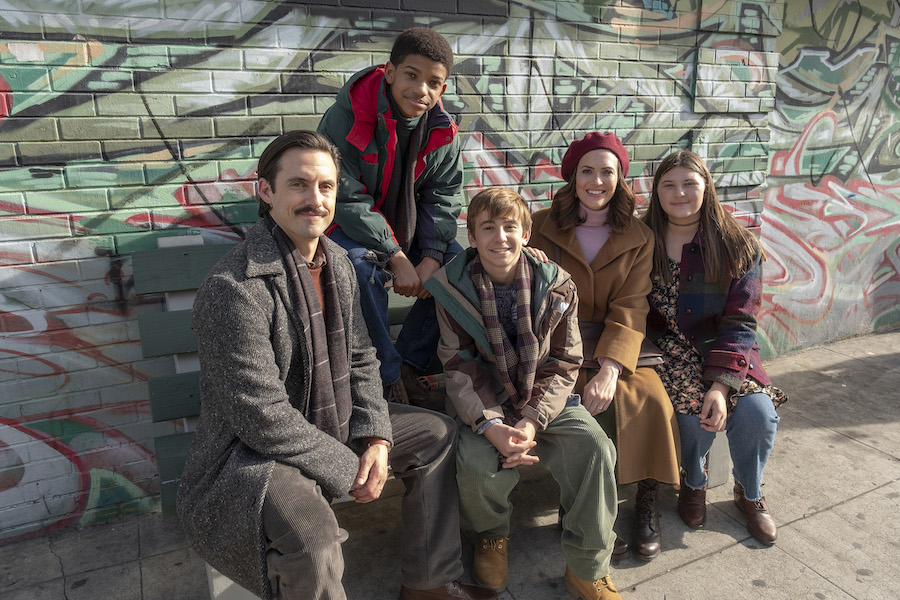 ( © Ron Batzdorff/NBC/NBCU Photo Bank via Getty Images)  
Last year, I was at the historic Paramount Studios lot every day in Hollywood where I would spot the actors filming NBC's "This Is Us". Daily, I would make extra coffee trips outdoors to catch the actors coming out of the hair & make-up trailers and once sawMilo Ventimiglia leaving the lot and he waved at me. Those were the days. The times have changed. We are all at home hoping our favorite TV shows will bring new episodes soon.

"This Is Us" series star Sterling K. Brown, along with guest stars Ron Cephas and Phylicia Rashad, recently joined an Emmy Awards conversation online regarding the recent Primetime Emmy nominations. Brown was nominated for Outstanding Lead Actor in a Drama Series while Ron Cephas and Phylicia Rashad were both nominated in the Guest Actor and Actress categories, respectively.  
After the conversation, creator Dan Fogelman responded toa fan's questions on Twitter. Giving us the hope we were looking for regarding season 5. Fogelman tweeted the fan back on how the show will handle the upcoming season.
Fogelman mentioned there isn't a confirmed production start date yet or any update when new episodes will air. Bummer. But, he confirmed COVID-19 will be addressed on the new season.
Some vague #ThisIsUs answers (sorry)

- Not sure yet on production start.
- Not sure when new eps will air.
- Yes on Covid. We've decided to attack things head on. Very proud of @ThisIsUsWriters
- Same planned ending. Same route to get there.

Hope that's (somewhat) useful? https://t.co/gx0YJQxq5f

— Dan Fogelman (@Dan_Fogelman) August 17, 2020
Fogelman also addressed Mandy Moore, Milo Ventimiglia, andChris Sullivan receiving no Emmy nominations in a separate tweet:
Emmy love for #ThisIsUs! Congrats to @SterlingKBrown, Ron Cephas Jones, Phylicia Rashad, hairstyling team lead by Michael Reitz, and @SiddKhoslaMusic+ Taylor Goldsmith for their original song.

Worry not: those snubbed will take it out on an emotional monologue this season.

— Dan Fogelman (@Dan_Fogelman) July 28, 2020
If I read between the lines of his tweet, the writers are working hard behind the scenes to bring us what we all want and expect for Season 5. Stay tuned!