NBA Stars Get Into the Spirit of Pranksgiving with Disney XD
Written by Raffy Ermac. Published: November 09 2013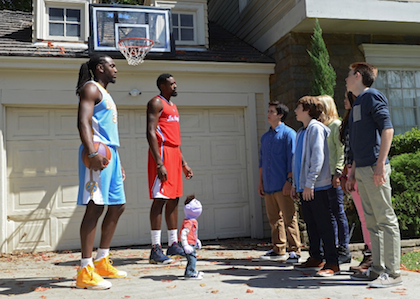 In the fashion that only Disney XD can pull off, the TV network that specializes in discovery, sports, adventure, and humor for the younger generations is kicking off its annual Pranksgiving programming this month! The cornerstone of this popular annual tradition is playing the funniest pranks that will have you rolling around on the floor laughing all holiday-season long.
To help pull off this one-of-a-kind comedy extravaganza, Disney XD has enlisted the help of an all-star team of celebrity talent, and by all-star, we surely do mean all-star! NBA players scheduled to make appearances during Pranksgiving include Tyson Chandler of the New York Knicks, Stephen Curry of the Golden State Warriors, Kenneth Faried of the Denver Nuggets, DeAndre Jordan of the Los Angeles Clippers, and Dwight Howard of the Houston Rockets.
Each week, these NBA stars, along with the help of puppet Crash from the show "Crash & Bernstein", will be pulling pranks on some of Disney XD's many stars, and knowing how funny and random Crash can be, we are surely all in for a month of laughs.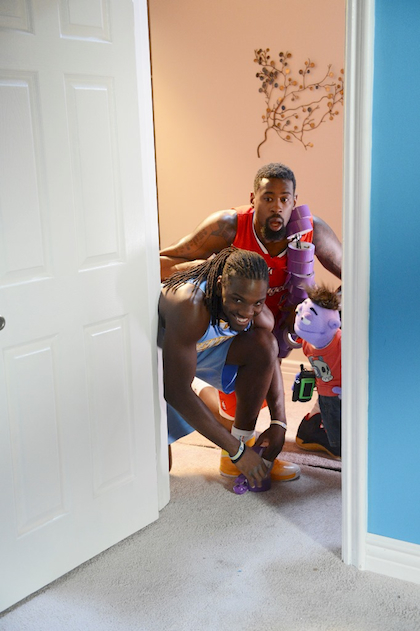 The pranks will be appearing on TV every Monday in November, and fans will have the opportunity to vote for which pranks they want to be seen pulled on the air.
"Getting to be a part of Disney XD's Pranksgiving allowed me and the other players to connect with kids and families in a different way and show them a side of us they don't usually see," said Curry about his involvement with Pranksgiving. "I love to do fun things like this with fans, and giving back to the community is something I'm committed to. I also loved that my family got to be there with me when we shot it, and when my daughter gets older and is watching Disney XD, I can tell her all about it."
Viewers and fans are surely in for a month filled with nothing but pranks, laughs, and A-List celebrity appearances!
(Photos via Disney XD)
- Raffy Ermac, YH Staff