Must-See Films of the 2016 Cannes Film Festival!
Written by Sarah Osman. Published: May 20 2016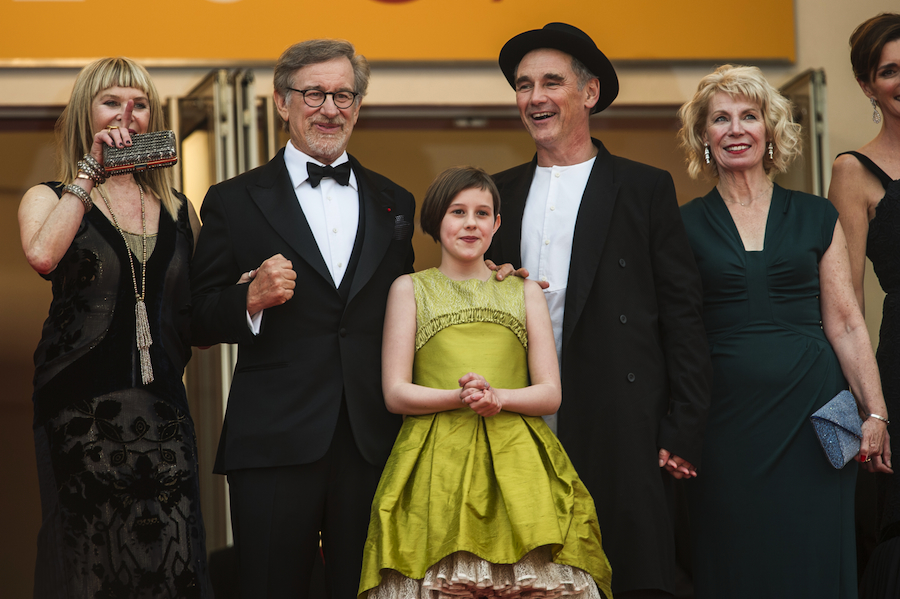 The lovely town of Cannes in France has been hit with more than just the usual tourists -- half of Hollywood has descended upon the pristine beaches for the 2016 Cannes Film Festival! This year's lineup boasts 21 films from 11 different countries, all of which will compete for the various coveted awards. While all of the films have their own individual merits, there are certain ones that stand out as must-sees when they arrive in theaters. Here are my picks for the most buzzworthy films of the 2016 Cannes Film Festival:
The BFG
Adapted fromRoald Dahl's classic novel, Steven Spielberg's take on The BFG is one of most highly-anticipated films of Cannes (and the summer). Spielberg joined forces with recent Oscar winner Mark Rylance for the film, which was written by the lateMelissa Mathison, who wrote E.T. The story follows a young girl named Sophie who encounters the Big Friendly Giant (the BFG), a bit of an outcast because, unlike the other giants, he refuses to eat little boys and girls. Last year, one of the best films to come out of Cannes was Inside Out, yet another whimsical children's film, so I have high hopes for The BFG (not to mention that the film adaptations of Dahl's work have been great fun).
Neruda
Considering how remarkable Pablo Neruda's life was, it's a bit surprising that it has taken this long for him to receive his own biopic. Directed by Pablo Larrain, who scored a big hit four years ago with his political dramedy aboutPinochet's reign of terror, Neruda will focus on the famous poet's life during his years as a fugitive.Luis Gnecco stars as Neruda, while Gael Garcia Bernal portrays the policeman hot on his trail. I have always been a fan of Neruda's poetry, and considering his political background, this should be an exciting and interesting film.
The Last Face
Directed bySean Penn, The Last Face is a social justice/romance-driven drama starring Charlize Theron and Javier Bardem. In it, the film follows an affair between a doctor and the director of an international aid organization as they attempt to help the people of war-torn Liberia. It's been a while since Penn stepped behind the camera -- nine years, to be exact -- but his latest film sounds a bit different than his last one, Into the Wild, which was based on the book of the same name by Jon Krakauer and was much more Jack London in nature (no pun intended). The Last Face seems to be more of a critique on the way international crises are handled rather than a commentary on a real-life transcendentalist. I'm intrigued mostly by the cast -- Theron and Bardem are phenomenal actors, and there is no doubt that they will tear up the screen together.
The Handmaiden
Helmed by renowned South Korean director Park Chan-wook,The Handmaiden sounds like one juicy tale. Adapted from the novel Fingersmith by Sarah Waters, the film adaptation takes place in Korea in the 1930s during Japanese colonial rule. The Handmaiden follows a con man as he hires a pickpocket named Sook-hee to be the maid for a wealthy Japanese heiress. The plan is to take down the heiress, but it goes a bit awry when she falls in love with her maid. Chan-wook has become known for his take on the effects of mental and physical violence, so I am curious to see how he handles the drama (and no doubt violence) in The Handmaiden.
Loving
StarringJoel Edgerton, Ruth Negga, andNick Kroll, Loving is a dark look at a time when interracial marriage was illegal. The first true story from director Jeff Nichols, Lovingfollows Richard and Mildred Loving (Edgerton and Negga), an interracial married couple who spent nine years fighting for their right to live together. Their case went all the way to the Supreme Court, which reaffirmed their right to marry. Considering the recent ruling that all couples have the right to marry, and the recent battle for transgender rights, Loving is quite timely. Nichols has become quite known for his strong dramas (Mud, Take Shelter), so it will be interesting to see where he takes his first true story.
Which films from Cannes are you looking forward to?

(Photo via Euan Cherry/WENN)
- Sarah Osman, YH Contributing Writer