Must-See American Movies That Tackle Race (Part 1)
Written by Sarah Osman. Published: August 16 2017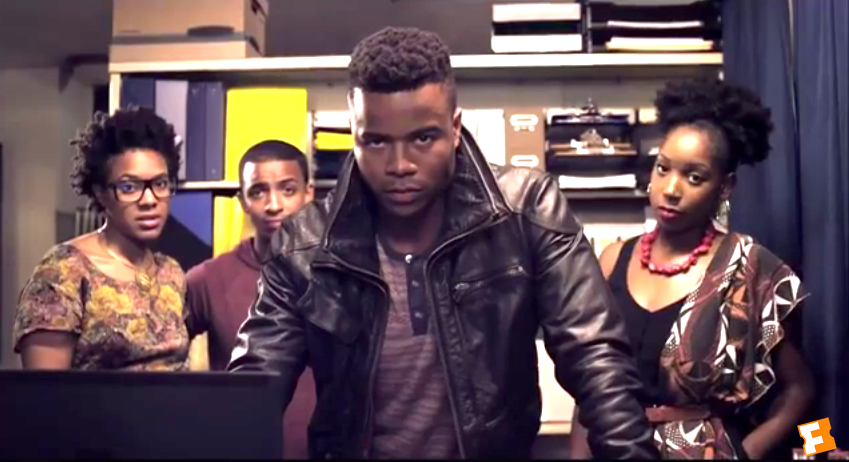 This past weekend, we all got a bleak reminder that racism, antisemitism, and hate are all still alive and well in this country, and that we must come together to take it out once and for all.
One way to do so is to educate ourselves on the history of racism, and how it continues to prevail. Over the years, numerous filmmakers have crafted pieces that tackle this issue. Over the next two weeks, I will present a list of some of the strongest films in American cinema that critique, horrify, and satirize the blatant racism that still pervades our streets.
American History X
Featuring one of Edward Norton's most powerful performances,American History X takes its viewers deep into the world of violent, racist gangs. Norton stars as Derek, a Neo-Nazi who just returned from prison for killing a black man. The film follows Derek's journey as the leader of a hate group and his induction into the Aryan Brotherhood. Thankfully, Derek does learn the error of his ways and does his best to stop his brother from making the same mistakes. American History X is a disturbing film that reflects just how deep some people can fall. (WARNING: TRAILER INCLUDES STRONG CONTENT)
To Kill a Mockingbird
Based on the novel of the same name by Harper Lee, To Kill a Mockingbird won Gregory Peck an Oscar for his portrayal as Atticus Finch. Told from the point of view of his young daughter Scout, To Kill a Mockingbird follows Atticus, a widowed lawyer raising his children in Alabama, as he defends Tom Robinson (a black man), who has been accused of raping a white woman. Atticus and Tom face a great deal of strife as they go through with their case. I won't reveal the ending, but To Kill a Mockingbird offers one of the most poignant looks at race and our criminal justice system that is still relevant even today.
Guess Who's Coming to Dinner
Starring the incredible Sidney Poitier, Guess Who's Coming to Dinner should feel a bit dated, but considering recent events, it may be more timely than we realize. The film follows Johanna (Katherine Houghton), who returns to her liberal upscale family home in New York with a new beau -- he's a doctor, he's won awards, and he's black. Her family, despite claiming that they're liberal, don't quite know how to handle this, and hence where the film turns into a comedy. When the film was released, interracial marriage was still illegal in a whopping 17 states. Even though that it no longer the case, interracial couples and children of interracial couples (like me) still face a great deal of opposition.
Get Out
Arguably the best film of 2017, Jordan Peele's directorial debut is a satirical horrorfest on race relations in America. A young black photographer (Daniel Kaluuya) goes with his white girlfriend (Allison Williams) to meet her parents in upstate New York. Although they claim to be "liberal", (her father insists he would have voted forObama a third time), they turn out to be harboring quite a few secrets -- including a few that put his life in danger. The film is a harsh reminder that institutionalized racism is still a huge problem. 
Dear White People
Before it was a Netflix series, Dear White People was an indie comedy directed by Justin Simien. The film follows four black students and their lives at a predominantly white Ivy League college. As the four characters interact with other students and professors, we meet other minorities who face many of the same problems, and it all comes to a head when they have to take down the racist fraternity. If you have ever read a story about a fraternity or a sorority having a "hood" or "Cinco del Drinko" party, then this film might interest you.
Borat
Yes,Borat is a ridiculous film that led to countless jokes and memes (how many people do you know yelled "my wife!" at you for eight months straight?). Despite this, it does offer a rather harrowed look at not only race relations in America but homophobia and antisemitism as well. Borat, played by Sacha Baron Cohen, was not an actual reporter from Kazakhstan -- he was a satirical character he made up. However, the folks in the movie that "Borat" interacts with were not aware of this fact, so their reactions and what they say to Borat is their actual opinion. Although Borat is now 11 years old, sadly a lot of the beliefs that are expressed still seem to hold true.
A Day Without a Mexican
It's a shame that this little-known satire wasn't more of a hit when it was released, but over 10 years later, it's more on point than ever.A Day Without a Mexican offers a simple premise: what would happen if all of the Mexicans in California suddenly disappeared? That's exactly what happens in A Day Without a Mexican, and the film shows the sheer statistical impact Mexicans have on California's economy, schools, and law enforcement. "Building that wall" would certainly cause a lot of unnecessary problems.
Stay tuned for Part 2!
(Image via Lionsgate/YouTube)
- Sarah Osman, YH Contributing Writer