Highlights & Epic Performances from the Teen Choice Awards!
Written by Nicole Wert. Published: August 16 2017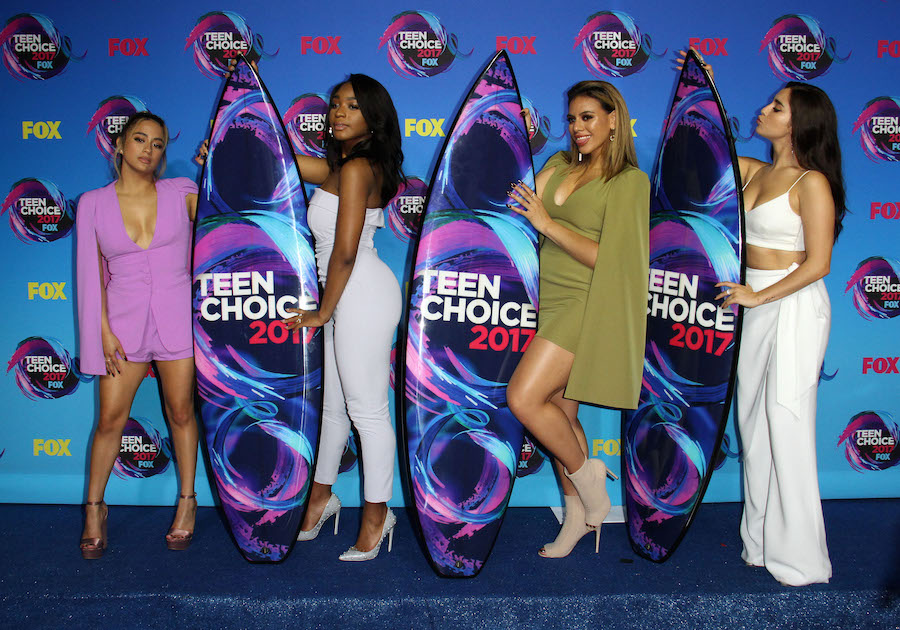 The 2017 Teen Choice Awards took place this past Sunday, and they were absolutely incredible. This award show happens once a year for teens to get their fix on everything pop culture, including, movies, TV shows, music, sports, and online influencers. There were a ton of incredible people who deserved the awards they got, and tons of amazing performances.
The show opened up with KYLE performing his hit "iSpy" featuring Lil Yachty. The crowd was really loving their performance and you could see the energy on everyone's faces when they started to perform.
The award show was very fan-oriented this year. They allowed the presenters to Facetime fans to announce the winner of the category they were showing. This was really cool to see, and being able to see how excited the fans were made the whole award show even better.
Miley Cyrus took home the "Ultimate Choice Award". She has been involved with the Teen Choice Awards for a decade now and was able to score the highest honor of the night. Miley was not able to be there to receive her award on stage, but she took to her Instagram page to thank all of her fans!
Throughout the night, fans were able to vote for their "choice web star" and the big winners were Liza Koshy andLogan Paul! Congratulations to the two of them for winning their first Teen Choice Awards!
Team Internet was taking over the Teen Choice Awards this year with another win for The Dolan Twins. They won "Choice Comedian" and had the incredible honor to be nominated alongside people likeJordan Doww, Kevin Hart,Gabriel Iglesias, Hasan Minhaj, and Lilly Singh. They weren't the only Internet stars winning that night either! Kian Lawley took home a surfboard for "Choice Drama Movie Actor" for his role inBefore I Fall.
The new hit television show that everyone is loving right now, "Riverdale", won all seven of the categories that they were nominated in! Which is no surprise here, because that show is absolutely incredible and totally deserves the wins that they got!
The night closed out with an exciting performance that everyone was waiting for -- Louis Tomlinson performed his new hit single with Bebe Rexha called "Back to You". Everyone was so excited to see Louis breakout and perform solo on the Teen Choice Awards. The performance was absolutely incredible and the song is definitely a jam!
The Teen Choice Awards were a thrill this year, and I cannot wait to see what new things are going to pop up next year for the awards! They get better and better every single year!
Check out some of YH's coverage from the red carpet below -- with much more to come!
(Image via WENN)
- Nicole Wert, YH Contributing Writer