mtvU Woodie Awards Going Down at SXSW!
Written by Amanda Baltazar. Published: March 12 2014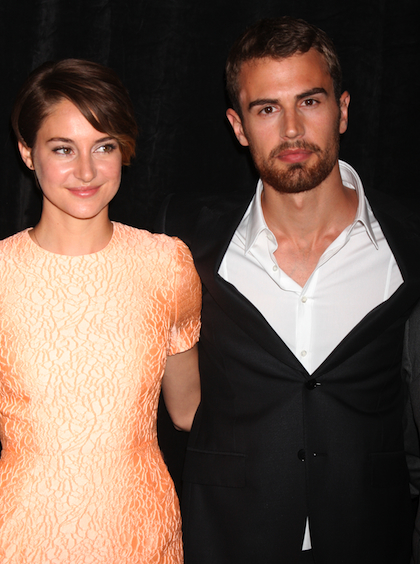 This year's mtvU Woodie Awards and Festival will take place in Austin, Texas, at the SXSW Festival tomorrow (March 13).
What are the Woodie Awards, you ask? (No, nothing to do with Woody Allen or the Toy Story movies...)
The Woodies are basically the MTV Video Music Awards but with mtvU, a network under MTV that caters specifically for college students. The awards will follow the Woodies Festival at SXSW, but if you're not going to be at SXSW, don't fret! There event will be televised on March 16.
The Woodies are sure to be an entertaining night with special guest appearances and musical performances, including Shailene Woodley and Theo James, who will be premiering a never-before-seen clip from their movie,Divergent.
Other special guests at the Woodies will include Wiz Khalifa,Mac Miller, Imagine Dragons, and many others! Iggy Azalea, who was nominated in the MTV Video Music Awards for "Artist To Watch" in 2013, will be performing her new single.
Another performer is the up and coming Sam Smith! Sam is nominated for "Cover Woodie" this year. (More info on Sam Smith and his music here.) There will also be performances by The 1975 and Childish Gambino. What a line-up, right? I wish I had gotten my tickets to SXSW, sigh...
It's sure to be an amazing night of music! You can check out all of the nominees and categories on the mtvU website.
Don't forget to catch the Woodie Awards on Sunday, March 16!
(Photo via Nikki Nelson/WENN)
- Amanda Baltazar, YH Staff