MST3k Live Tour Coming to a Space Station Near You!
Written by Katie Marzullo. Published: May 16 2017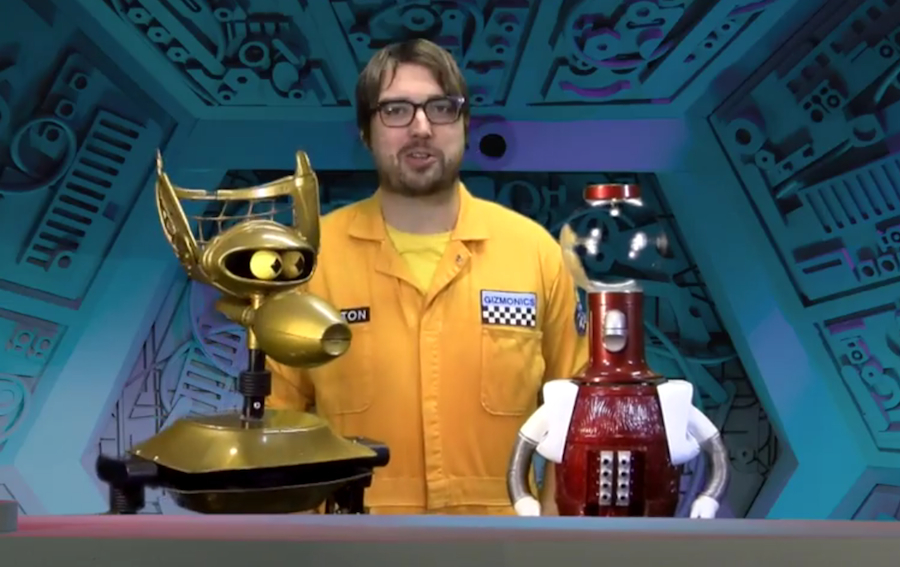 What a time to be alive. Following the massive success of Netflix's reboot of the cult classic comedy show "Mystery Science Theater 3000", creator Joel Hodgson is bringing the Satellite of Love back down to Earth for the summer to embark on a 26-city North American tour!
The Watch Out For Snakes! Tour is aptly-named, as the live show will feature host Jonah Ray and his robot pals Tom Servo and Crow riffing on the old MST3k classic Eegah, with a whole new slew of jokes at the ready! Select cities will also host a special second show, a "Secret Surprise Film" yet to be seen on any incarnation of MST3k! (This is separate from the mainEegah show, so you have to buy separate tickets for it!) The show will also feature funny skits, video transmissions from Mad Scientists Kinga Forrester and TV's Son of TV's Frank (aka Max), and even some audience participation!
If you're like me and were not old enough nor financially inclined to attend the few MST3k conventions that occurred back in the mid-'90s during the show's original run, now's the chance to right that wrong!
The tour kicks off on July 6 in Boston and runs through August 12 in Atlanta. Tickets go on sale starting this Friday (May 19) via AXS.com and/or your local venue's box office!
- Katie Marzullo, YH Staff Editor