Most Anticipated Tracks From Each of Taylor Swift's "Taylor's Version" Albums!
06-16-2021 by Derin Yılmaz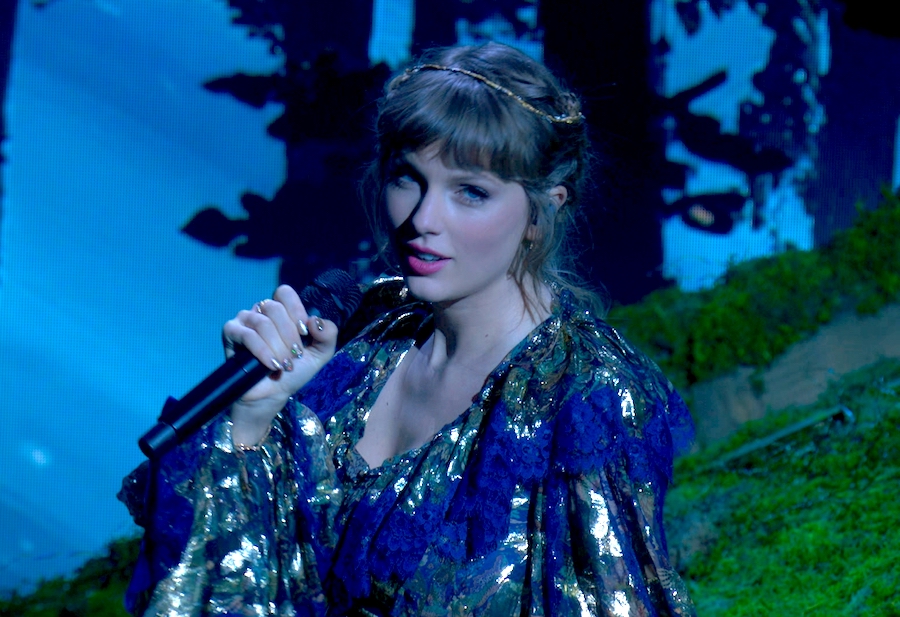 ( ©
CBS Photo Archive/Getty Images)  
With the release of Fearless (Taylor's Version), we had a first glimpse of what to expect from Taylor Swift's re-recordings of her past albums. We can expect great vocals, serious nostalgia, mysterious vault tracks, and, again, GREAT vocals.
The yet-to-be-released (or announced) upcoming Taylor's Version albums include Taylor Swift (Debut), Speak Now, Red, 1989, and Reputation. [UPDATE: Since this article's publishing, Taylor announced via Twitter on that Red will be the next re-recorded album, out November 19!]
Without a doubt, we all have that one track that was written and recorded by Swift years ago that we just can't wait to hear now. In Fearless, we had "Fifteen", "Forever & Always", "You Belong With Me", "The Way I Loved You"… It is hard to pick a favorite amongst all the tracks we are excited to hear in the re-recordings. But don't worry, after hours of consideration, here are some top picks for the most anticipated Taylor's Version tracks from each album!
Taylor Swift: "Should've Said No"
We all miss angsty teen Taylor. "Should've Said No" from her 2006 debut album will definitely stand out when 30-something Swift puts her new spin on her high school heartbreak. Swift expresses a teenage girl's rage and disappointment in her boyfriend with this track, and she makes sure her performance does justice to the concept (friendly advice: skip to 4:15).
Swift said in an interview, ''I wrote this song about a guy who cheated on me who shouldn't have.'' It was a total hit when 17-year-old  Swift sang it, and now it will be recorded by the Artist of the Decade! Even though young Swift was betrayed by her boyfriend, at least we got this iconic break-up anthem out of it. Maybe, if we manifest it enough, we can also get a re-recording featuring Joe Jonas — throwback to Jonas Brothers: The 3D Concert Experience 2009. We all know Sophie Turner would approve.
Favorite Lyrics: "You say that the past is the past / You need one chance, it was a moment of weakness / And you said yes..."
Speak Now: "Dear John"
My personal favorite will forever be "Story Of Us", BUT we can't forget about the ultimate Track 5: "Dear John" from Speak Now, one of Swift's longest tracks (6 minutes), and for a good reason! With "Dear John", Swift really showed her vulnerable storyteller side in her lyrics, and also showed everyone how unapologetically bold and honest she can be. After all, who else but Taylor Swift would name a song about John Mayer "Dear John"? This track will always be one of Swift's most beloved songwriting moments, and I can already tell once Taylor's Version is out, it will be an immediate fan-favorite once again.
Favorite lyrics: "And I lived in your chess game / But you changed the rules every day / Wondering which version of you I might get on the phone tonight / Well I stopped picking up and this song is to let you know why..."
Red: "All Too Well"
Can this masterpiece get even better than it already is? Swift's live performance of "All Too Well" has never once not given me the chills. This emotional ballad from Red is one of the most special songs by Swift, and it is definitely one of the most anticipated (probably THE most anticipated) re-recordings. It will be nostalgic to witness an older Swift reminiscing the state in which she wrote this heartbreaking track when re-recording it in the studio. 
With her matured voice and vocal range, I'm not sure if we are ready to hear the infamous "All Too Well" bridge and relive those feelings again. Oh Jake Gyllenhaal, why were you so casually cruel? (But also thank you, because now we have "All Too Well".) 
Favorite Lyrics: ''And you call me up again just to break me like a promise / So casually cruel in the name of being honest / I'm a crumpled up piece of paper lying here / 'Cause I remember it all too well..."
1989: "Out of the Woods"
This one was difficult, since there is "Blank Space", "Bad Blood", "I Know Places", "Shake it Off"... Also "Wonderland" from 1989 deserves more appreciation!! and I am hopeful the re-recording will also be its time to shine.
But "Out of the Woods" became the winner with its bridge, Taylor's vocals, and her vivid lyricism. Most fans are excited for 1989 (Taylor's Version) to be the next re-recording, but I'm even more excited to hear her scream ''Remember when you hit the brakes too soon? / Twenty stitches in a hospital room...''
Favorite Lyrics: "You took a Polaroid of us / Then discovered / The rest of the world was black and white / But we were in screaming color..."
Reputation: "I Did Something Bad" +  From The Vault Songs 
Reputation is a rather recent album compared to all the others, but after watching the Reputation Stadium Tour on Netflix, I knew I needed that version of "I Did Something Bad" from the Rep tour. Reputation was the album that shifted Swift's style, both melodically and lyrically; the entire album makes you feel like wearing all-black and having your own stadium tour at 2am. With Reputation, Swift made a comeback with tracks that were fearless and angry, and "I Did Something Bad" really sums up her state of mind during the Reputation era. The possibility that From The Vault songs (songs she never got to release in the original album) will most likely be included in Reputation (Taylor's Version) means that we will get to hear brand new tracks from badass, Reputation-era Swift.
Lyrics: "They're burning all the witches, even if you aren't one / They got their pitchforks and proofs / Their receipts and reasons / They're burning all the witches, even if you aren't one / So light me up..."