Meghan Trainor Proves She's 'Untouchable'!
Written by Devarrick Turner. Published: June 13 2016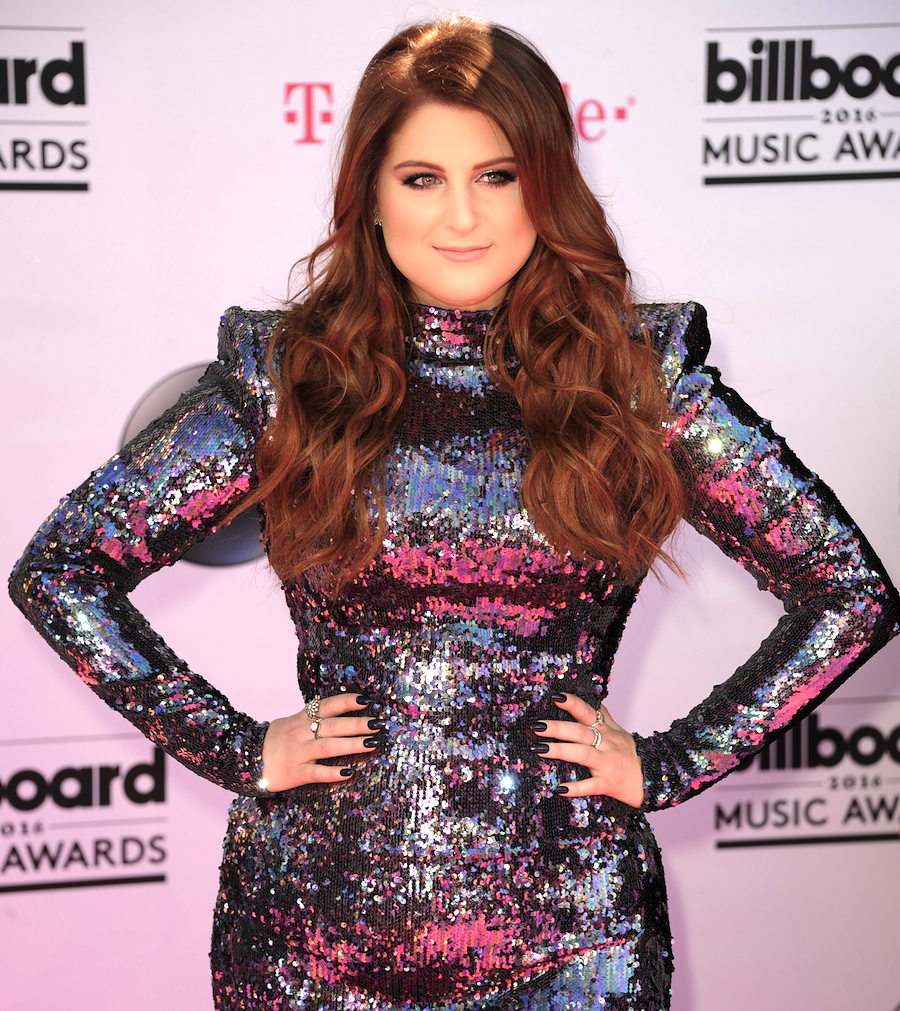 It's been almost two years since Meghan Trainor dominated the charts with her catchy debut single, "All About That Bass". Fresh off her Grammy win, the singer's sophomore album Thank You was released, and although she explores a new sound, her powerful message remains the same.
Trainor recently sat down with YH and explained how her second album shows her progression as an artist. The singer has seemingly traded in her signature doo-wop style for a pop-R&B sound. This is evident in the album's first single, "No", which opens with Trainor's familiar doo-wop vibe but quickly transitions to an upbeat urban jam.
Also gone is Trainor's sugar sweet image. The music video for "No" features a sassy, sexy Trainor that is unapologetically embracing her sensuality. With new dark red hair, risqué wardrobe, and seductive choreography, the singer-songwriter wants us all to know that she has grown up over the past two years.
Although the second single's music video ("Me Too") is toned down, it still follows a pop-urban sound. However, I still find that she separates herself from her fellow pop stars by incorporating throwback stylistic choices. "No" sounds like a track Destiny's Child would produce (back when the group had four members). The metallic trench coat she wears in the video is also reminiscent of mid-'90s Missy Elliott, while the choreography could be a subtle homage to the late R&B singerAaliyah. Meanwhile, "Me Too" offers more of an early-2000s vibe.
But just because Trainor's image and sound have slightly changed, don't think for one second that she has neglected her message of self-love and empowerment. Lyrically, "No" encourages women to reject any unwarranted advances and attention from men. On the surface, "Me Too" can be interpreted as Trainor boasting about her newfound superstar lifestyle. However, any listener should also begin to feel the confidence Trainor exudes within themselves as the song progresses. She also pulled the original version of the video due to manipulation that made her waist appear slimmer. A version showcasing her natural body and beauty was released a day later.
The "sophomore slump" can be quite challenging for many artists. It's always interesting to see how one follows up a successful debut and grow creatively. Though Thank You has received mixed reviews, it peaked at #3 on the Billboard 200 and has sold over 120,000 units in the U.S. Her latest effort also shows she's willing to evolve and take creative chances. The Untouchable Tour begins in July.
(Photo via Apega/WENN)
- Devarrick Turner, YH Contributing Writer