Matthew Perry's "Odd" Return to TV!
Written by Sarah Osman. Published: December 24 2013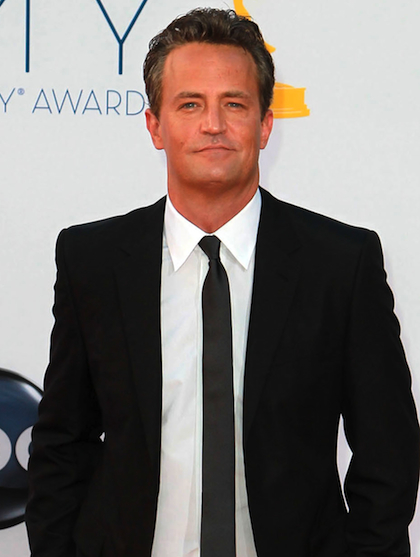 Everyone's favorite funny guy, Matthew Perry, is about to grace our television screens once again! He's currently adapting the classic mismatched roommate play/film/TV series, The Odd Couple, for CBS. Perry is set to star as lovable slob Oscar Madison (made famous by Walter Matthau in the film and later Jack Klugman in the TV series) and will be penning a script alongside "Mad About You"'s Danny Jacobson.
Perry revealed that, ever since he first saw the film at the age of 10, it has been his dream to play sportwriter Oscar. The role will certainly be a departure from Perry's most famous role as the buttoned-up IT professional Chandler Bing on "Friends". But I'm certain that Perry is more than up for the challenge. In the meantime, the search is on to play his persnickety roommate, Felix Unger (played by Jack Lemmon in the film andTony Randall in the TV series).
The remake will be a multi-camera sitcom filmed in front of a live studio audience, just like the original ABC series. I think it will be nice to see Perry return to the multi-camera format, after he starred in THREE now-defunct single-camera comedies, NBC's "Studio 60 on the Sunset Strip", ABC's "Mr. Sunshine", and "Go On", again for NBC. This will be Perry's first project for CBS; after 3 series with the Peacock network, perhaps a change of scenery is just what the doctor ordered! The original "Odd Couple" TV series ran for 5 seasons; the theme song, however, has been running in my head since approximately 1999.
Are you excited for the remake of "The Odd Couple"? Who do you think will be cast to play Felix Unger?
(Photo via FayesVision/WENN)
- Sarah Osman, YH Staff; additional reporting by Katie Marzullo, YH Staff Editor