Lin-Manuel Miranda's 'In The Heights' (Finally) Coming This Summer!
03-18-2021 by Amanda Almonord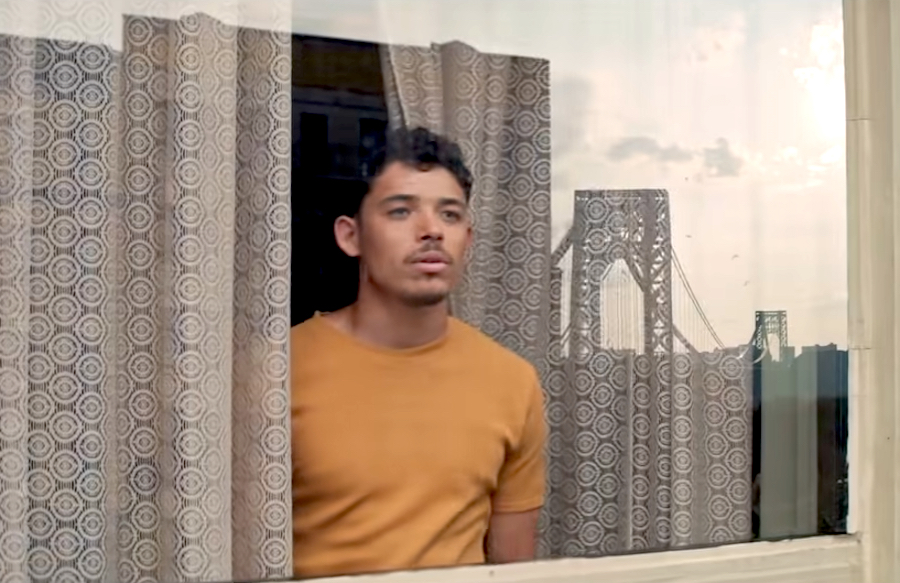 ( © Warner Bros. Pictures)  
After a year of waiting, Warner Bros. has blessed us with a brand new trailer for their movie In The Heights, and I couldn't be more hype! In The Heights is based on Quiara Alegría Hudes and Lin-Manuel Miranda's 2007 Broadway musical of the same name. 

It tells the story of a Latino community in Washington Heights, NYC. In the middle of this community is Usnavi, a young bodega owner who dreams of moving to the Dominican Republic. When disaster strikes, Usnavi and his neighborhood are forced to make tough decisions that could change the course of their lives.
Anthony Ramos plays Usnavi, and he's already my favorite!
Ramos was an original cast member of Hamilton, another Lin-Manuel Miranda production, and played the dual role of John Laurens and Philip Hamilton. He was also in Netflix's She's Gotta Have It as Mars Blackmon. 
Jon Chu is directing, which is exciting because he also directed the beautiful movie Crazy Rich Asians. Chu is tasked with memorializing a typical New York City summer day on screen, and based on the trailer, he did that with ease. The fire hydrant scene teased in the trailer is especially beautiful because it captures the summer spirit of the city so well!
Above everything else, I'm looking forward to seeing a movie celebrate a culture that doesn't get enough screen time on television or other mainstream media. In The Heights is unapologetic in the celebration of its Latino roots, and that representation is essential for everyone to see. 
The movie is also expanding upon the community that it represents. It has clear queer representation and modernized it by mentioning DREAMers and posters highlighting immigrant rights, casting a wider net to the people it plans to reach (which is great because representation matters, always).

In The Heights is set to be released on June 18, 2021, and you can watch it on HBO Max for 30 days before it streams exclusively in theaters. While you wait, check out its Broadway Cast Recording onSpotify!