Lea Michele: Actress, Singer... Author?
Written by Danielle Koch. Published: June 13 2013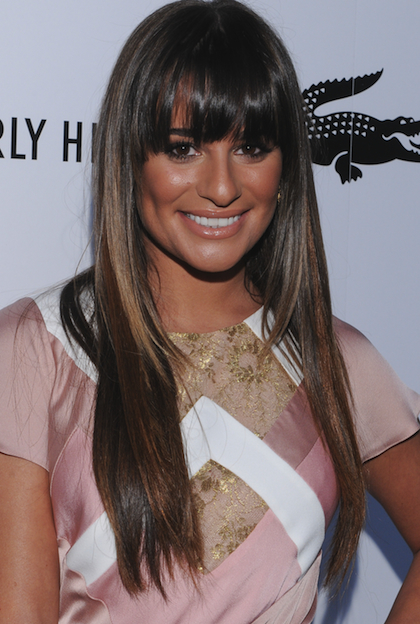 "Glee" starlet Lea Michele has recently become a triple-threat. Right under singing and acting, she can now add writing to her list of skills.
That's right, Lea is set to write a book called Brunette Ambition under the Harmony Books of Random House's Crown Publishing Group.
The book is going to take the readers on Lea's journey "from normal Bronx-born schoolgirl to Broadway child star to lead actress in one of the most popular shows on television." There is no doubt that she has been in the spotlight for the past few years, so this will be an great read for those looking to get an inside glimpse into her background as well as seeing the other side of the camera.
Brunette Ambition is slated to be "part memoir, part how-to, and part style guide." It seems to be sprinkled with a little bit of everything.
Books written by celebrities, or about celebrities, always fascinate me because they offer insight into upbringings, memories, and aspects of them that the public eye may not get to see. These books may show why celebrities are the way they are now or how they think.
Brunette Ambition is set to be released in Spring 2014, so there will be a bit of a wait for it. Hopefully it lives up to the anticipation and readers will be able to learn more about the "Glee" breakout star.
In the meantime, check out these celebrity books for excellent summer reads:
Tina Fey: Bossypants
Andy Cohen: Most Talkative: Stories from the Front Lines of Pop Culture
Phil Jackson: Eleven Rings: The Soul of Success
Jay-Z: Decoded
Bethany Hamilton: Soul Surfer
What is your favorite celebrity read?
(Image via FayesVision/WENN)
- Danielle Koch, YH Staff