Laverne Cox To Star In Elizabeth Banks-Produced Comedy for ABC!
Written by Brennon Barclay. Published: September 11 2017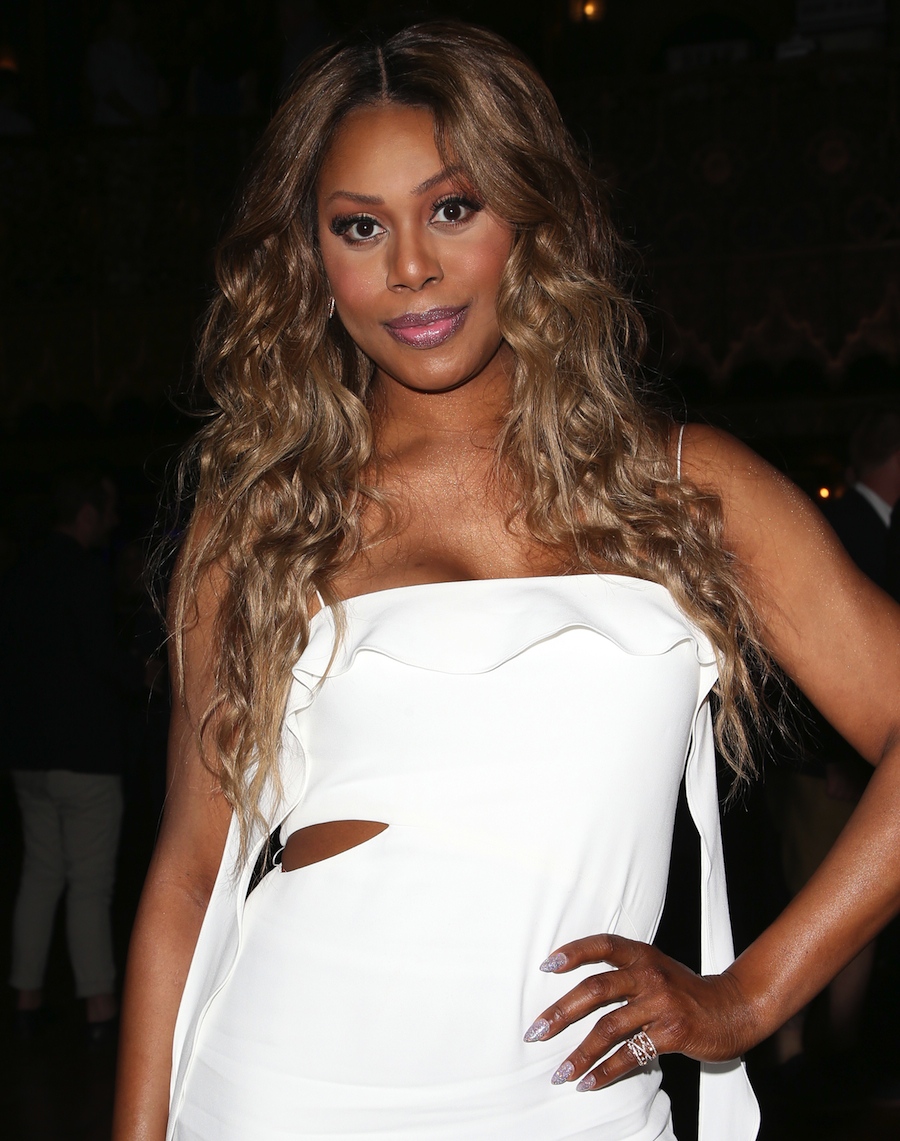 ABC, the network that has blessed us with incredible shows like "Modern Family", "Desperate Housewives", "Ugly Betty", and countless others, has given a pilot order to a new show currently titled "Spirited."
This is not just any old pilot, as it combines the star power of "Orange Is The New Black"'s Laverne Cox and Elizabeth Banks.
Banks is slated to be an executive producer on the project, while Cox will star as the main character. The show revolves around a faux-psychic and con-woman (Cox) who later realizes that she is indeed a legitimate clairvoyant. In light of this, she puts her questionable career on hold in order to help those who are truly in need. This is not the first time Banks has had Laverne star in one of her productions -- earlier this year, Laverne was cast the co-lead in "The Trustee" alongside Meaghan Rath, which is currently in production.
Laverne Cox isn't just helping people on television. Since breaking onto the scene in 2013, she has been a true boundary-breaker as the first trans woman of color to have a leading role in a mainstream television show. In addition to her already full schedule, she has produced her own GLAAD-nominated show on Vh1 entitled "TRANSForm Me" and recently modeled for Beyoncé's diversity-themed Ivy Park campaign. Seeing her on network television will be exciting and will majorly increase her exposure, plus it will hopefully lead to more roles for other trans actors and actresses out there.
Elizabeth Banks, on the other hand, has been in the industry for nearly twenty years and has starred (and headlined) in major motion pictures such as Spider-Man, Catch Me If You Can, Pitch Perfect, and The Hunger Games series. She's not only majorly successful in films but has also made her mark on the small screen (Sal on "Modern Family", anyone?). Also she reprised her role as Lindsay in the just-released Wet Hot American Summer: Ten Years Later.
Needless to say we are looking forward to "Spirited" as it combines two different facets of Hollywood and will surely make for an incredible meeting of the minds. Banks has always been involved in amazing projects and viewers will definitely appreciate her giving Laverne the kind of platform she deserves to showcase her incredible acting skills. Cox has challenged the notions that society previously held on what being "trans" means, and we are sure she will push the boundaries with her new show as well.
(Image via FayesVision/WENN)
- Brennon Barclay, YH Contributing Writer