Jonas Brothers Hitting The Road This Summer!
05-21-2021 by Sophia Soto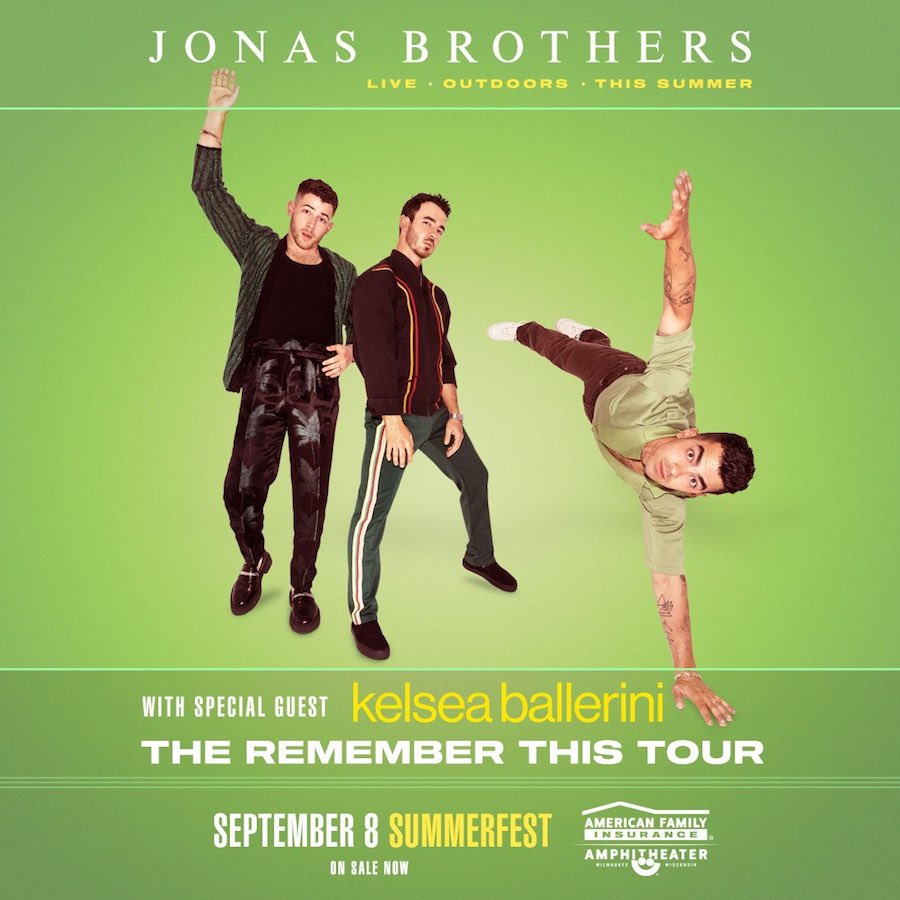 (Jonas Brothers/Summerfest/Twitter)
Everyone's favorite three brothers from New Jersey are going on tour this Summer! You read that right — Nick, Joe, and Kevin Jonas are ready to make some new tour memories this Summer. Plus, Kelsea Ballerini will be joining them as the tour's special guest.
The tour is called The Remember This Tour and tickets will go on sale on Thursday, May 27. The Citi Bank pre-sale is Monday at 10AM local time, so set your reminders now!
The tour begins on August 20 in Las Vegas, NV, and will end on October 27 in Los Angeles, CA. After sharing all of the tour dates and outdoor venues with fans, the group also shared a video of them FaceTiming with Ballerini on social media, making the announcement even more exciting.
Of course, this isn't the only exciting thing that the Jonas Brothers have planned for this Summer. Their new song, "Leave Before You Love Me" feat. Marshmello just came out on May 21. The group will be performing the song live at the Billboard Music Awards, which Nick Jonas will be hosting, with Marshmallo joining them as their special guest. The Billboard Music Awards will air Sunday, May 23, at 8 PM ET/5pm PT on NBC.
Outside of music, they also have an NBC special airing on Wednesday, July 21 at 8 PM ET/PT called "Olympic Dreams Featuring Jonas Brothers" The one-hour special will show the Jonas Brothers pursuing their Olympic dreams.
Tickets to Summerfest, which is the September 8 date in Milwaukee, WI, are officially on sale now! Until our tour date goes on sale, you can catch us blasting "Leave Before You Love Me" on repeat. I mean, is there really a better way to count down the days to a concert?