Jason Momoa Bringing His Badassery to Netflix!
Written by Kevin Donaldson. Published: November 20 2015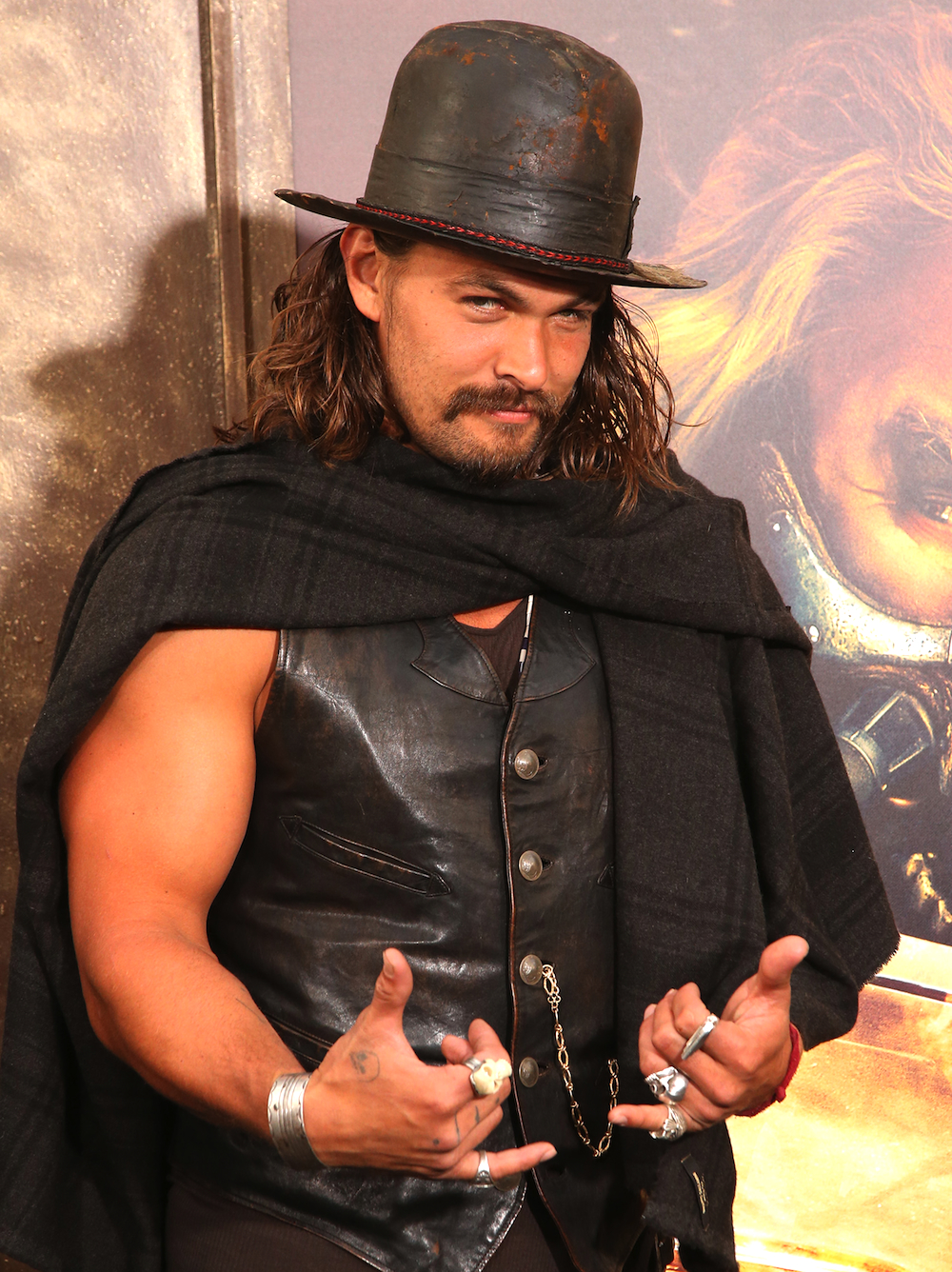 Netflix is wrangling in a lot of big stars these days. They've got a movie with Brad Pitt coming up, they just released "Master of None" starring Aziz Ansari, the Judd Apatow seriesLove is due out early next year, "Grace and Frankie" starring Lily Tomlin and Jane Fonda is doing well, and now they just picked up a Canadian television show starring "Game of Thrones" alum and Aquaman himself, Jason Momoa!
Momoa's new show will be an action-adventure series following him as a fur trapper in 1800s Canada entitled "Frontier". Not many plot details have been given, but we do know that the six-episode first season will premiere exclusively on Netflix in 2016... after its Canadian premiere, of course. Momoa will also be accompanied onscreen by Netflix vet and "Hemlock Grove" actor Landon Liboiron.
"Frontier" is also set to start shooting all around Canada this month and, believe it or not, is breaking ground in Canada. It will be Discovery Canada's first scripted television show. Netflix, on the other hand, is far above the line right now as "Frontier" will give them around 20 original scripted series in the next year.
As for Momoa, he has been keeping himself quite busy since riding off into the Night Lands as Khal Drogo on "Game of Thrones". In addition to landing the primo role of Aquaman in the upcoming Batman v Superman: Dawn of Justice (and his own solo spin-off film slated for 2018), he also starred in Sundance Channel's cop drama "The Red Road". You probably also spotted him recently in an episode of Comedy Central's "Drunk History":
Petition to put Jason Momoa in EVERYTHING from now on?
(Photo via FayesVision/WENN)
- Kevin Donaldson, YH Contributing Writer