ICYMI: Your Fave "SNL" OTP Leslie Jones & Colin Jost Teaming Up For a Movie!
Written by Kevin Donaldson. Published: April 21 2018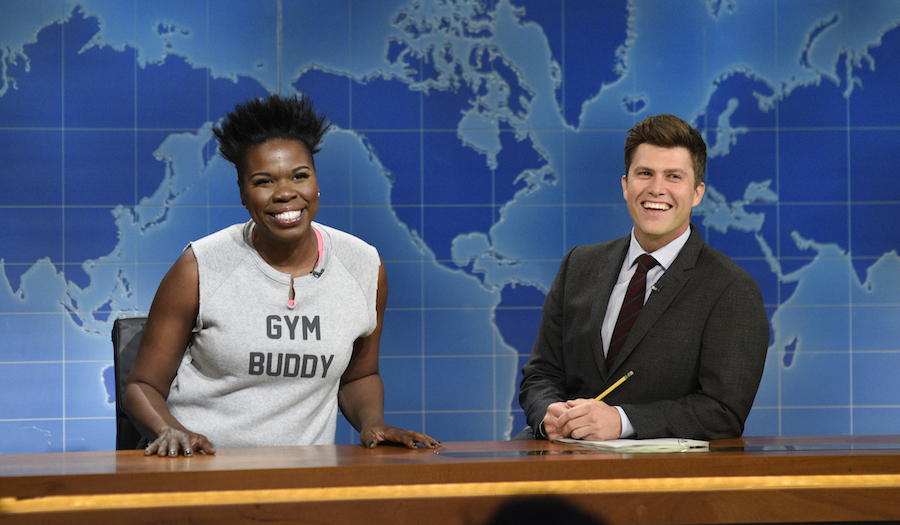 Universal Pictures and Lorne Michaels are teaming up to bring a movie from current "SNL" cast members Leslie Jones and Colin Jost to life calledBaby Nurse. While we don't know the plot of the film at this time, or if Jost will have any involvement outside of executive producing (since he is primarily a written and the credited writer for this is Austin Winsberg), we do know that Jones will have a role and sort of what it is. According to Deadline, Jones will play "a special agent assigned to the most humbling undercover role in the history of the FBI."
Baby Nurse has no release date and, yes, the title is very mysterious right now. If I had to guess, I would say that Jones will be going undercover as maternity ward nurse and has no knowledge of what taking care of or cleaning up after babies is like, thus hijinks and antics ensue that mostly revolve around different kinds of bodily fluids. But… that's just a theory.
(Image via NBC/Getty Images)
- Kevin Donaldson, YH Contributing Writer