ICYMI: Vin Diesel Heads to Miami, CW Superhero Crossovers, & More!
Written by Kevin Donaldson. Published: August 05 2017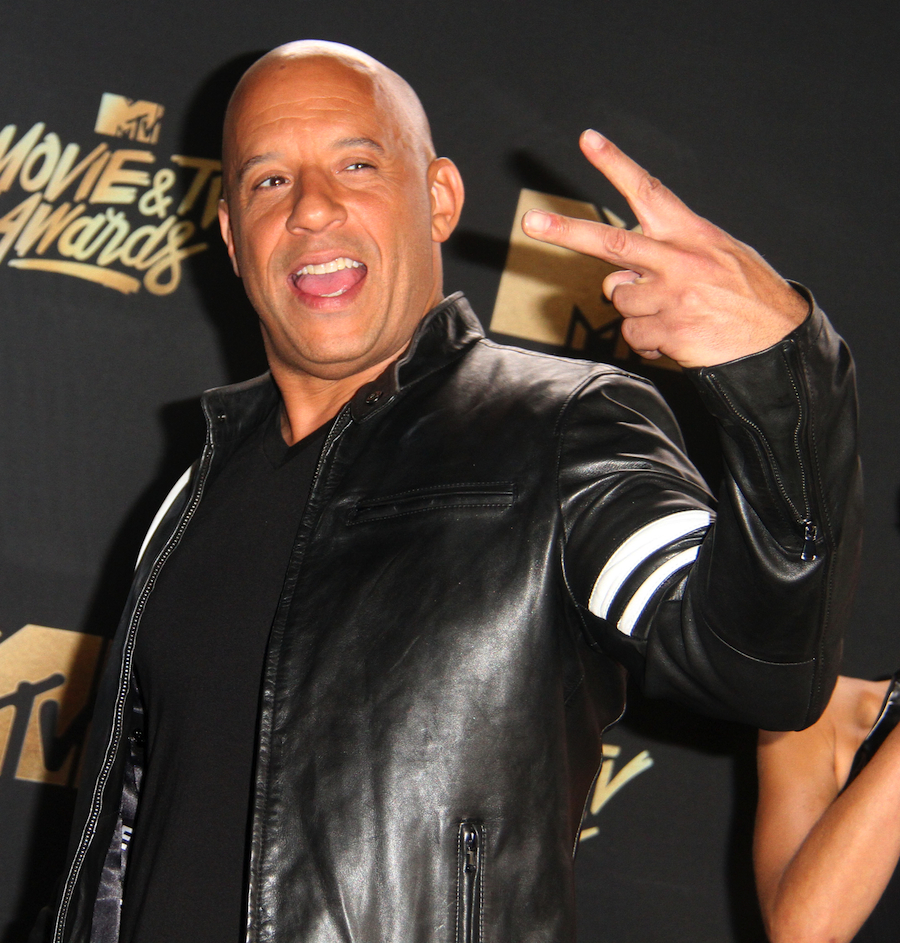 You had better know the drill by now… this is some cool stuff and rumors that happened this week IN CASE YOU MISSED IT!!!!
Vin Diesel Resurrecting "Miami Vice"
"Miami Vice" was a popular buddy cop/action/cocaine-fueled thrill ride on '80s TV (your parents or grandparents were probably big fans). After having a failed movie remake last decade, now the man with a car pun name, Vin Diesel, is looking to bring the show back with some help from NBC. We don't know much as of now, like who will star in it or when it's even coming out, but what we do know is that if everything runs smoothly with NBC, then Diesel will produce the show. Now if only he could do a cameo or even bring hisFast character Dom Torreto in for a spin, would it bring the show to the over-the-top heights it held in the '80s? because if you don't know, there's two things that were big in the '80s; goofiness and crossovers. Speaking of crossovers…
CW Superhero Crossover
The CW recently released dates for a two-night event full of their four DC superhero-themed shows crossing over with each other. Be on the look out November 27 for the event to start off with "Supergirl" followed by "Arrow". The very next day, on November 28, the action concludes with "Flash" and "Legends of Tomorrow". Afraid you'll miss it because you're out of town for Thanksgiving? Well, Thanksgiving is going to be the week before, so no excuses!
Pacific Rim Uprising Release Date Moved Back… Again 
That lengthy title says it all. Pacific Rim Uprising is moving its release date back to March 23, 2018, instead of February 23. It's another month, which isn't too bad, but some fans might be disappointed. What maybe won't make them disappointed is the fact that fan favorite Charlie Day is returning. He andPacific Rim director Guillermo del Tororeally seemed to hit it off after del Toro appeared in Day's day job "It's Always Sunny". Del Toro, however, will be sitting back in the sequel as a producer and will not be directing. It's unclear if another of del Toro's favorite actors Ron Perlmanwill make another appearance in Uprising, but we can confirm he refuses to make a cameo in the planned Hellboyreboot. Speaking of reboots…
Disney Finds Its Scar?
The rumor mill is buzzing that Disney may have found its villain for their upcoming live action Lion King remake. English-Nigerian actor Chiwetel Ejiofor has been rumored to have been cast but nobody knows for sure yet if it's true. Either way, he would make a great fit for the role as he has played quite a few villainous characters in the past, and with Jeremy Irons originally voicing the role, it only seems right to have another Englishman take it on. What's even better is the fact that Disney really seems to actually be casting people of color in more roles. James Earl Jones joined the cast to reprise his original role as Mufasa and Donald Glover settles in as the main role of Simba. Hopefully this is a sign that Disney will keep this up and continue to diversify their roles by having representation from people of the heritage being depicted on-screen.
Let Me See That Thong, Crazy Ex-Girlfriend
So, no, that title has nothing to do with an ex of mine… at least not right now. This has to do with the hit show "Crazy Ex-Girlfriend" known for always having offbeat musical numbers thanks to its whacky creatorRachel Bloom. I mean just check out the theme song from Season 1:
Then the show shocked fans in Season 2 when they changed the theme song quite dramatically:
The musical fun is expected to continue in Season 3 with a brand new theme song and video said to be directed by Joseph Kahn, who is best known for directing music videos like "Toxic" byBritney Spears, "Bad Blood" by Taylor Swift, and this masterpiece:
Needless to say, this is going to be quite a high-scale theme song and something to look out for on October 13.
(Image via Adriana M. Barraza/WENN)
- Kevin Donaldson, YH Contributing Writer