ICYMI: Tyra Banks Set For LIFE-SIZE Sequel... And Lindsay Lohan As Well?
Written by Meagan Gitelman. Published: July 14 2018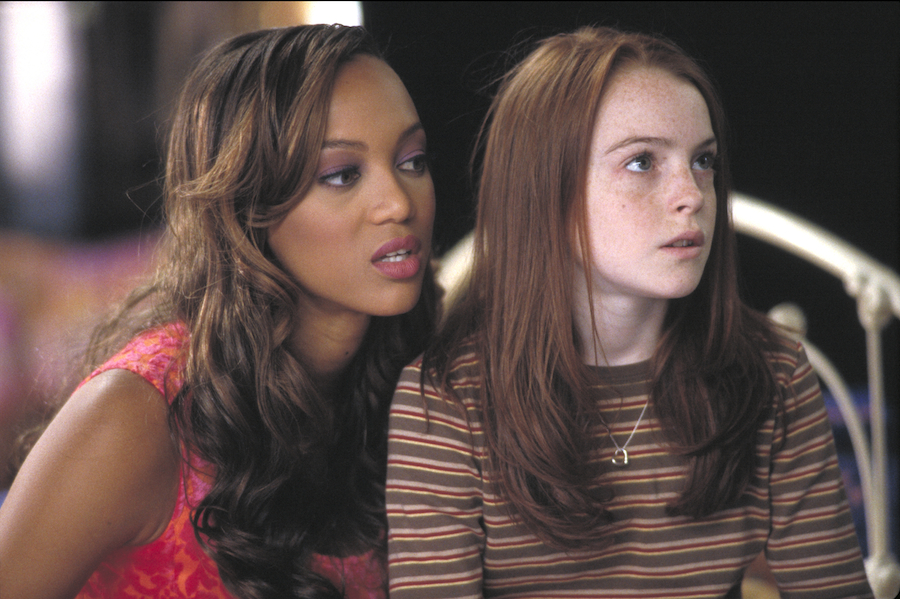 Get ready for all your childhood dreams to come true because Life-Size is coming back to the small screen with a sequel on Freeform!
Eighteen years after Tyra Banks came to life asLindsay Lohan's doll in the classic 2000 Disney movie, she's coming back for round two: this time co-starring withFrancia Raisa.
The supermodel extrordinaire took to Instagram earlier in the week to make the announcement, posting a picture hugging Francia captioned: "It's time y'all! You've waited long enough.
I'm so excited to announce who will co-star with Eve 2.0...the magnificently fierce @franciaraisa. See you on @freeform this holiday season! "
Francia will be playing Grace Manning, the CEO of the toy store who made the original Eve doll whose career is at stake as her company's stock falls. In her own Instagram post, she wrote: "Cheesin so hard because I get to work with the amazing @tyrabanks on the sequel of one of my favorite childhood movies."
While there's no word yet if Lindsay Lohan will make a return for the film, Tyra told "Entertainment Tonight" last August that she was set to be in the sequel.
We'll have to wait and see if Lindsay makes a return when Life-Size 2premieres on Freeform this winter!
(Image via ABC Photo Archives/Getty Images)
- Meagan Gitelman, YH Contributing Writer