ICYMI: The First Trailer For 'The Hate U Give' is Here
Written by Kyla Killackey. Published: July 07 2018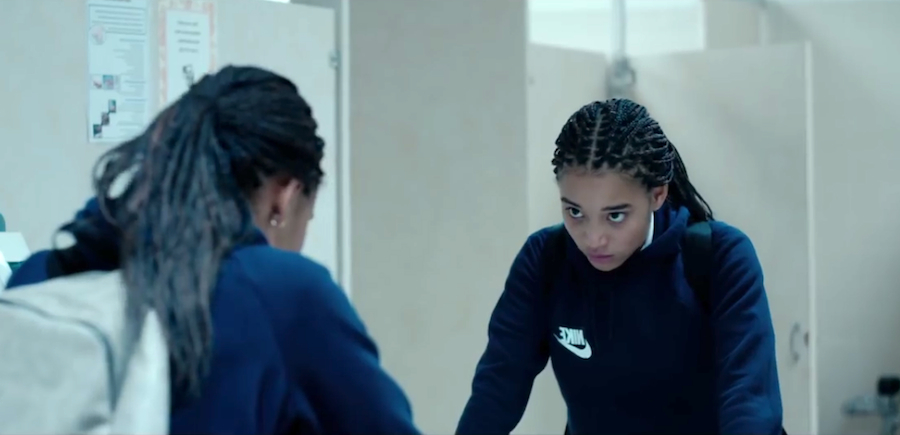 20th Century Fox's newest flick, The Hate U Give, is especially poignant in our time, and the recently dropped trailer proves that it can definitely live up to expectations.
Adapted from the best-selling YA novel of the same name by authorAngie Thomas, The Hate U Give follows Starr Carter, a high school student caught between two worlds in the face of one horrific tragedy. When Starr witnesses one her best friends – a young black man – die at the hands of a police officer, she finds herself being pulled in a million different directions in the fight for what's right.
Amandla Stenberg, who has gained major notoriety through her roles in The Hunger Games and Everything, Everything, will take on the role of Starr, who struggles to walk the right line between her roots in a predominantly black neighborhood and her reputation in an affluent and mostly white prep school. Stenberg is joined by an all-star cast includingCommon, Regina Hall, Anthony Mackie, andKJ Apa (we know it is super weird to see Archie without his signature orange hair but we promise he's still cute).
The Hate U Give opens October 19 but people already buzzing about it so make sure you don't miss out!
(Image via 20th Century Fox)
- Kyla Killackey, YH Contributing Writer