ICYMI: Martin Scorsese & Leonardo DiCaprio Reunite to Become 'Killers of the Flower Moon'!
Written by Kevin Donaldson. Published: October 28 2018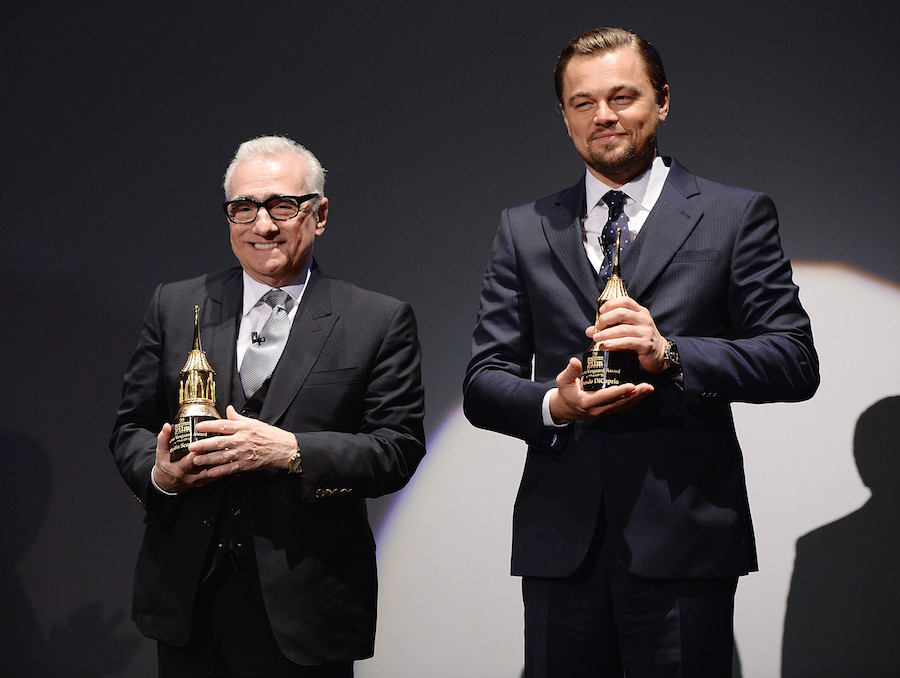 Okay, that's probably a confusing title but here's what you should take away: (1) Leonardo DiCaprio and Martin Scorsese (no introductions necessary for either) are teaming up again to make another movie together, and (2) The movie will be their 6th collaboration and is an adaptation of a non-fiction book called Killers of the Flower Moon.
Killers of the Flower Moon by author David Grann is about the infamous Osage murders during the 1920s in Oklahoma. The Osage are a Native American tribe who acquired a large amount of wealth when it was discovered there were monstrous oil reserves nestled under their land. The inevitable slaughter of these people to take over their land didn't go down quite like any massacre, as it was a series of killings that took place over time rather than all at once, with causes of death consisting of your usual ways like being shot and then more outrageous ones like being poisoned and even blown up. At this time, the FBI was in its infancy and took the case on to expose what has become one of the most harrowing tales of cover-ups in America's history.
While both Scorsese and Leo have not worked exclusively together over the past 10 to 20 years, their team-ups are certainly Scorsese's most memorable of his later career as a filmmaker that almost saw him retire after his last collaboration with Leo in Wolf of Wall Street. His earlier career saw his longest actor/director partnership with Robert De Niro, which included the making of some of the greatest movies in film history with works like Taxi Driver, Raging Bull, and Good Fellas. With another true story project like this on the way with Leo, it'll be very exciting to see what the two make together as the story alone sounds like it could translate to another big screen masterpiece.
In the not to distant past, it was reported that Scorsese and Leo were teaming up to make a biopic about former U.S. President Teddy Roosevelt starring Leo as Roosevelt; however, there is no new news on that project, and it would appear that Killers of the Flower Moon has eclipsed that would-be film. It's still early on in talks for Killer of the Flower Moon, but it seems to be going ahead. There is no release date or any other information outside of the actor's and director's roles in making it.
(Image via Michael Kovac/WireImage/Getty Images)
- Kevin Donaldson, YH Contributing Writer