ICYMI: 'How To Train Your Dragon 3' Gets a High-Soaring New Trailer and Spin-Off Video Game!
Written by Michael Gonzalez. Published: November 11 2018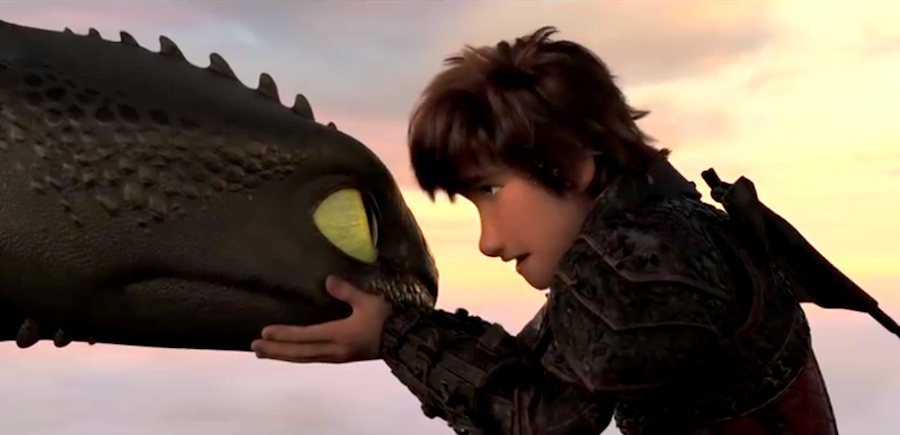 DreamWorks recently released a brand new trailer for its next installment in the How To Train Your Dragon series, The Hidden World, which will serve as the culminating chapter for the young Viking chief Hiccup and his loyal best friend Toothless. The trailer showcases the mind-blowingly beautiful animation we've come to expect from the franchise and also teases some heartbreaking moments between Hiccup and his beloved dragon.
There's also a new dragon in town, a Light Fury, who appears to have Toothless adorably smitten. On top of all this, Hiccup's gang has new armor, there's a fiery new villain, and a tagline, "Fly on Your Own", which is definitely preparing us for an emotional conclusion to this incredible trilogy. Here's to hoping this final chapter will finally bring a Best Animated Picture Oscar to this film series.
In addition to the new trailer, there was also an announcement regarding a new video game based on the Dragon series titled Dawn of New Riders. The game follows a brand new Viking-dragon duo named Scribbler and Patch as they help Hiccup and his friends take down villains who destroyed a dragon sanctuary. The game will be released across all gaming platforms in February 2019.
The Hidden World is directed by Dean Deblois, who directed the second film of the series as well as co-directing the original with Chris Sanders, who also teamed up to direct the classic Disney film Lilo and Stitch. The entirety of the original cast is returning as well, includingJay Burachel, America Ferrera,Cate Blanchett, and Gerard Butler, among many others.
The film is set to be released in theaters February 22, 2018.
(Image via Dreamworks)
- Michael Gonzalez, YH Contributing Writer