ICYMI: A New Doctor, Teen Wolf Podcast, AHS Casting News, & More!
Written by Kevin Donaldson. Published: July 24 2017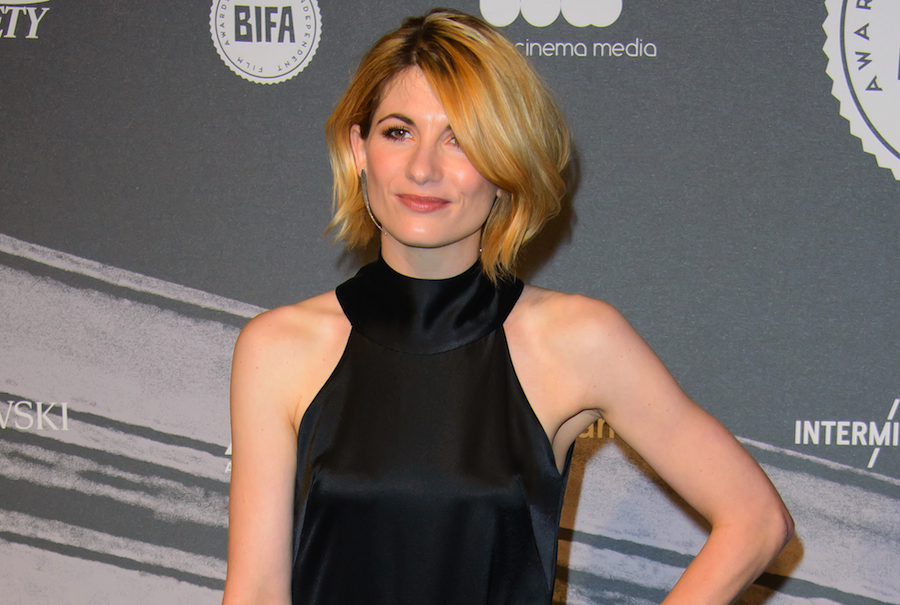 Hard to believe, but a bunch of interesting stuff happened last week that was not directly associated with Comic-Con (although the lateness of this article definitely had to do with Comic-Con). Everything from an apparent gender war over a time traveling alien race to a cult hit returning from the small screen to podcast format. Let's dive in!
First Lady Doctor
Don't let the title fool you, I know women are doctors. But when it comes to traveling through time in a telephone booth to battle aliens, "Doctor Who" is making no exceptions to women with PhDs. ActressJodie Whittaker, best known for her roles in the British show "Broadchurch" (nothing like "Broad City") and the sci-fi comedy film Attack the Block, will be our new Doctor patrolling space and time.
Now the elephant in the room has to be addressed that many people on the Internet have had their opinions. In fact, most of the negative opinions I've read are from people claiming everyone else needs to get over the fact that a women will be the new Doctor. On the contrary, much of the comments I've read have been quite the opposite. It's true there's been a small minority of people mad about the casting, and a smaller portion of that minority are mad at the gender swap. Most of the people who are mad are upset because they simply don't like Whittaker's character on "Broadchurch", and as a result they are skeptical of her as a choice. Meanwhile, a vast majority of fans are rejoicing, as having the Doctor switch genders has been a long time coming. Past Doctors have noted the potential for them to become a woman next transformation, and the wide array of attire the Doctor keeps includes dresses and other such feminine clothing. It's actually quite prominent in the background of different scenes. It's safe to say that, love or hate this casting choice, it's going to draw a lot of people in to see what all the fuss is about.
Whittaker is expected to take on her Doctorly role on the upcoming Christmas special.
American Horror Story: Lena Dunham
In what I consider to be an odd choice, it appears that Lena Dunham will be joining this season of "American Horror Story". With the new chapter of "AHS" being centered around the events of last year's election, the show might be taking a political spin, so why not bring on somebody like Dunham, who's been very vocal since the election in opposition of the President? At first, the choice seemed odd, but upon remembering the theme of this season, it actually makes sense, so it'll be interesting to see what she does.
When the news broke about this, people lost their minds, as Dunham has always been a polarizing and controversial figure. What most people on both sides didn't seem to notice is that, while Dunham's role isn't known, it has been confirmed she will only appear in one episode. Like her or not, she won't be around too long.
Teen Wolf Podcast?
While "Teen Wolf" will wrap up its tenth and final season on MTV this year (the show itself is almost as old as a teenager!), MTV isn't quite ready to put the wolf to sleep. The idea is being tossed around that MTV wants to make a podcast continuation of the show in the same style of the incredibly successful podcast "Serial". No release date has been announced, as it's not yet totally confirmed to be true, but if done this will be quite interesting. Plenty of shows have continued after ending in comic books, movies, and books, but never in podcast form. My only question is, since after ten years he can't be a teen anymore, will we finally get "Adult Wolf" and his struggles of working in a cubicle while his bloodlust for his co-workers is unquenchable? (I have not seen this show.)
Mega Man's Mega Comeback?
Back in April, it was announced by Cartoon Network that they have plans for a Mega Man cartoon series. It's the first time in a while that theMega Man video game franchise had been mentioned in the mainstream (aside from in the Super Smash Bros. video game series). While there is no release date for the show as of yet, there are talks of a Mega Man movie that seems to be separate from the upcoming series. Being produced by Chernin Entertainment (who I mainly know for goofy raunchy comedies like Mike and Dave Need Wedding Dates and the breakout hit series "The Mick") and 20th Century Fox, the movie already seems to be in unlikely hands.
Things get more bizarre when the directors of the MTV reality show "Catfish",Henry Joost and Ariel Schulman, are in negotiations to direct. They also have directing credits for two Paranormal Activity movies and the sci-fi reality show-influenced thriller Nerve. Mega Man would be like something they've never done before, as it is expected to be a kid's film; however, with all the dark and gritty reboots going on, it's not far out of the realm of possibilities that these two are being brought in to give Mega Man a darker edge. Only time will tell as this movie, of course, does not have a release date.
Carpentering a Thing Board Game
As a fan ofJohn Carpenter, and particularly his version of the film The Thing, I am pleased to announce that Mondo (a big, nerdy toy company) are making a limited edition board game revolving around John Carpenter's The Thing. For those of you that don't know the movie, I'll keep it simple by saying that there's a bunch of guys in Antarctica who stumble upon a frozen alien creature that can possess any one person at a time it chooses. As a result, everyone in this frigid bunker is turned against each other since the identity of this thing is hard to pin point. The game, titled The Thing: Infection at Outpost 31, will revolve around players trying to discover which among them has been infected and is, in fact, the thing. Along with dice rolling and weapon cards, finding the thing may seem easy but will prove to be quite difficult assuming the player who is the thing doesn't suck at board games/ acting.
The release date has been announced for November 21 and will be Mondo's first board game!
(Image via Joe/WENN)
- Kevin Donaldson, YH Contributing Writer