Holiday Party Style Guide!
Written by Rita Korkounian. Published: December 26 2014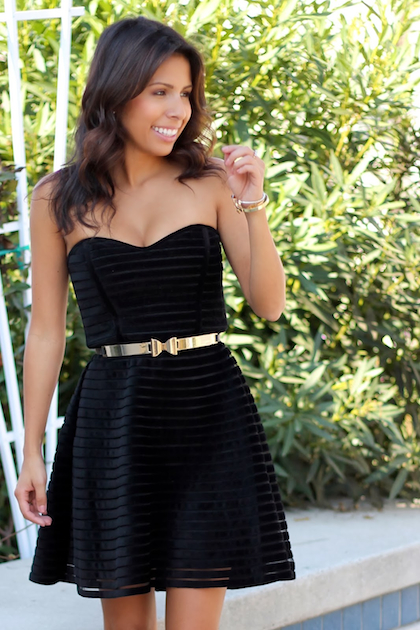 Friends, I am on a mission. Mission Spread Holiday Cheer. And what's the best way to do that? Well, according to Elf, "The best way to spread holiday cheer is singing loud for all to hear." Yes, I've been doing that since 3pm on November 15, when Christmas songs officially started playing on the radio. I think my family members are ready to ship me off to the North Pole. I know they'll join me at some point; it's only a matter of time. (P.S. If you're not in the holiday spirit, I suggest you watch this commercial... it'll surely knock The Grinch right out of ya.)
Aside from spreading holiday cheer this season, I'll be outfit planning for all of the holiday parties. I love dressing up for the holidays. It's the only time of year that I could look like a Christmas present (big red bow and all) and get away with it. Okay, so I'm a little overzealous, but I do think holiday outfits should be festive. They should be loud and proud. And you know what? It wouldn't hurt if your dress turned a few heads too. I kept this criteria in mind when I was searching for dresses. And I finally narrowed it down to the top eleven contenders. So, here it is, my 2013 Holiday Party Outfit Guide!
The Second Look Dress - "This sophisticated and timeless dress features an inner grosgrain waistband, an attractive knee-skimming hemline, and three quarter sleeve silhouette to perfectly frame your body... guaranteeing that you'll get a 'second look'." If you are looking for a dress with a deeper sculpted neckline, check out this sexy Tatyana Dress.
Vickie Red - Why, hello there, Bombshell! If you have a killer hourglass figure, this is the dress for you! Perfect for a company holiday party because it's conservative, but it still pushes the envelope (just a little bit)! I can already see you making an entrance in this ensemble!
Lipsy Swing Dress - If this dress could speak it would say, "I'm ready to boogie down and groove tonight to Earth, Wind, and Fire". It's definitely a dress to dance and shake your booty in! If you have your heart set on the color red, there is this lace dress that has a very similar silhouette. See how I styled it here. 
Paper Dolls Pencil Dress - This Paper Doll dress had me at the eyelash lace overlay detail in the shoulder and waist area. I love the all white with the statement-making black lace. Another figure-sculpting beauty to enhance your natural curves! 
Trina Turk Jumpsuit - Sometimes, I like to go the unconventional route. What can I say, I was lured in by this Trina Turk jumpsuit. It's unexpected and non-traditional yet so in style and very high fashion! The halter neckline is so chic. You will definitely stand out in this ivory and black wide-leg jumpsuit!
Gramercy Dress - When I said loud and proud, this is what I was referring to. It's shiny and sparkly. What a holiday dress should be. "Complete with ponte cap sleeves, this shimmery jacquard fit-and-flare is a party season stunner."
Cap-Sleeve Ponte Dress - If I were long and lean... no, scratch that. If I looked like a Victoria's Secret model, I would most definitely rock this dress. Unfortunately, I don't fit that description. I still adore the dress though, especially in the pinot noir color. And if I were to wear it, I would throw on this gold metal plated belt to give it a modern flare.
The Stylist LA Molly Dress - This is the solution to the "I bought the dress, wore it once, and now it's taking up room in my closet" problem. You can borrow this designer dress for under $100, and once you've worn it, send it right back! See how blogger Ashley Torres from Pursuit of Shoesstyled this beautiful Parker dress! P.S. More dresses for rent on their website!
We must not forget the statement heels...
Schutz Celina - These look very similar to the Isabel Marant heels, only at a fraction of the cost. By them before they completely sell out!
Marciano Arlene Pump - After staring at them for months, I finally caved in and bought these puppies. Now I can't seem to take them off. I practically sleep in them. They look gorgeous with a skirt, dress, skinny jeans, leggings, leather pants, etc.
Wishing you all a wonderful Holiday Season! P.S. I know we all get caught up in the shopping, gift guides, outfit guides, and so on, but let's not forget to give back. Remember, a small random act of kindness goes a really long way! Take care!
(Photo via Ashley Torres/Pursuit of Shoes)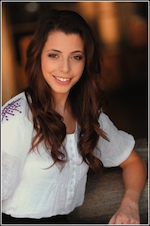 Rita Korkounian is a blogger from Los Angeles. She is shy and introverted, but her personality shines through her quirky writing style. She is a lover of all things food, fashion, and music.
Coast on over to her blog for life/style inspiration or follow her on Twitter @RitaKorkounian.