Highlights From The Creative Arts Emmys (and What It Could Mean For the Primetime Emmys)!
Written by Brennon Barclay. Published: September 11 2017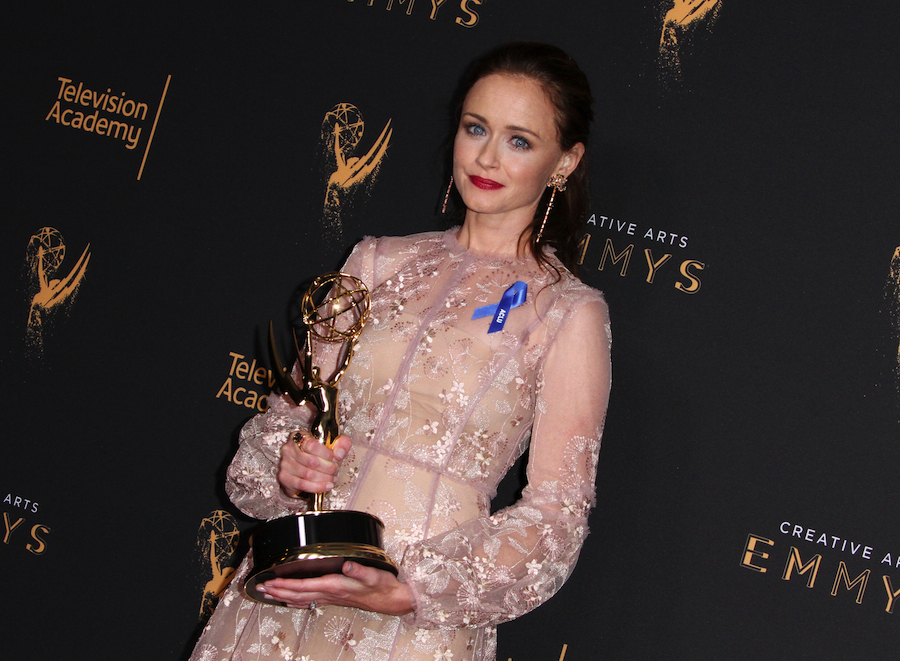 Leading up to the 69th Annual Primetime Emmy Awards, the Creative Arts Emmys have given us a peek into which shows will be taking home awards on TV's most important night. The precursor ceremony takes place over two nights (46 awards per evening) and serves to honor artistic and technical achievement on a variety of television show genres. The Creative Arts Emmys also highlight a shift in the industry, leaving one wondering whether the term "television" is becoming somewhat of a relic considering most of the shows nabbing awards are streaming format (Netflix's "Stranger Things" and "The Crown", as well as HULU's smash hit "The Handmaid's Tale", are major contenders this year). However, broadcast series are evidently not entirely on their way out, with Mandy Moore's "This Is Us" and a few other programs taking home awards during the evening.
"Stranger Things" and HBO's "Westworld" collected five awards each, which leave us wondering if either one of these show's will take home the award for Outstanding Drama Series on the upcoming big night. Although they are tapped as the top frontrunners, they face serious competition from "The Crown", "The Handmaid's Tale", and "This Is Us". We are majorly excited that "Stranger Things" breakout character Barb (despite her relatively brief appearances in Season 1) is finally getting some recognition and is also nominated for an award. Barb, portrayed by Shannon Purser, has gained a massive social media fan base who will surely be pleased as well. In terms of young talent, the much-praised Millie Bobby Brown (who plays Eleven) will hopefully also take home an award this weekend.
"Big Little Lies" won for Best Casting, which is a no brainer considering the show boasted unparalleled star power with silver screen starsNicole Kidman, Reese Witherspoon, and Shailene Woodley.  The HBO miniseries also won Outstanding Music Supervision, which does not come as shock considering the opening track of the show, Mike Kiwanuka's "Cold Little Heart", became a smash hit following the premiere (downloads don't lie).
In terms of nostalgia blending with the present, America's '00s sweetheartAlexis Bledel has had a very exciting couple of years. Her "Gilmore Girls" Netflix Special proved very popular and her raved-about intense performance in "The Handmaid's Tale" enabled her to showcase the depth of her acting skills and helped her win Guest Actress honors for the Hulu series. Alexis has proved that she is back and better than ever.
On the male end of the spectrum, "This Is Us"'s Gerald McRaney won Guest Actor in a Drama Series for his role as Dr. Nathan Katowski. Although his return for Season 2 is uncertain as of right now, we would be very happy to see all Season 1 characters reprise their roles to maintain the amazing chemistry the show has been noted for. We will also be keeping our eyes peeled to see if McRaney's win is any indication that Milo Ventimiglia will be awarded Best Actor come September 17.
Regarding non-scripted shows, James Corden's famed "Carpool Karaoke" segment on "The Late Late Show" nabbed the award for Best Variety Special, and Leah Remini won Outstanding Information Series for "Leah Remini: Scientology and The Aftermath".
Be sure to check out the Creative Arts Emmys broadcast this Saturday, September 16, at 8pm on FXX; we are more than ready to see how predictions pan out during the Primetime Emmy Awards live on Sunday, September 17, at 8pm on ABC!
(Image via Adriana M. Barraza/WENN)
- Brennan Barclay, YH Contributing Writer