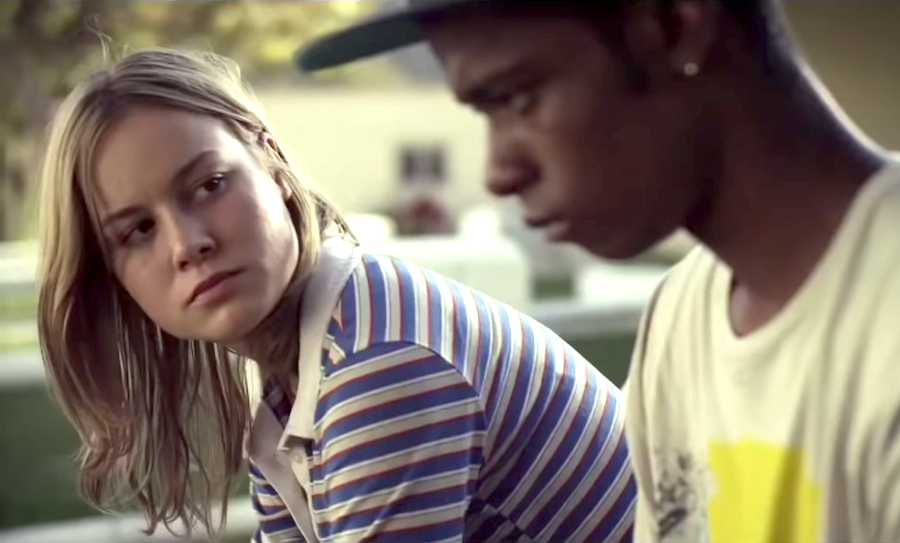 ( © Cinedigm Entertainment Group/Demarest Films)
HIDDEN ON STREAMING: 'Short Term 12'
Published: 10-09-2019
by Devon Forward
Brie Larson is an amazing actress, as we can see in Captain Marvel, her Academy Award-winning role in Room, and her upcoming film Just Mercy with Michael B. Jordan, which comes out on December 25. She's finally getting the attention and roles she deserves, and is still on the rise. But she's always been doing great work. And now that she's finally caught your attention, you need to check out her best film (in my opinion), the beautiful indie drama Short Term 12!
Short Term 12 is about a group home for troubled teens, led by 20-something supervisor Grace (Larson). As she, along with her staff, helps the kids through their issues, Grace is forced to face her own deep, long-term problems with her co-worker and boyfriend, Mason (John Gallagher Jr.) by her side.
It's directed by Destin Daniel Cretton, who also directed Just Mercy and the 2017 film The Glass Castle, also starring Brie Larson. Also, if you didn't know, he is the director of Marvel's upcoming film Shang-Chi and the Legend of the Ten Rings, the first Asian-led film in the MCU. This will be an interesting change for him, as all the films he's made as of now have been small-scale indie stories.
The cast is full of actors you'd recognize, like Gallagher Jr., who was in 10 Cloverfield Lane and Hush. Oscar winner Rami Malek of "Mr. Robot" and Bohemian Rhapsody and Stephanie Beatriz of "Brooklyn Nine-Nine" play other staff members at the facility, while Kaitlyn Dever (Booksmart) and Lakeith Stanfield ("Atlanta", Get Out) play two of the kids staying at the facility.
The movie is a short watch, but it's emotional, so have tissues ready. I've watched this so many times and I always cry. If you are looking for something to pull at your heartstrings, this is a great choice! All the performances are amazing, and when it's not making you cry, the film is so sweet and endearing, especially in the soft moments between Grace and Mason. You'll want to watch the movie over and over again, I promise!
Watch if you like movies like Boyhood, The Way Way Back, and The Spectacular Now. Short Term 12 is streaming now on Netflix and Amazon Prime!