'Her' & 'Captain Phillips' Become Oscar Screenplay Frontrunners Thanks to WGA Awards!
Written by Sarah Osman. Published: February 04 2014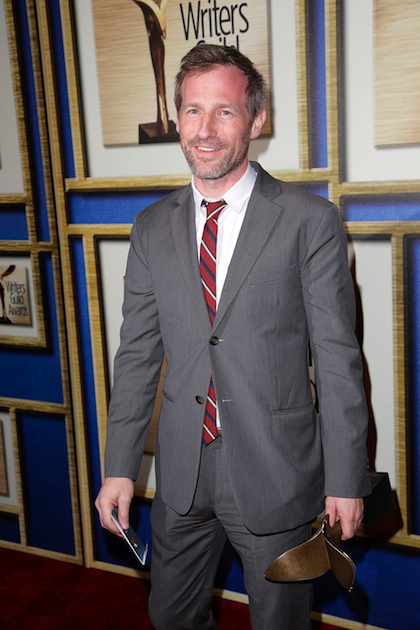 The Oscar race has gotten even more interesting (if that was humanly possible) thanks to the Writers Guild Awards, held this past Saturday night in New York and L.A. The writers came out in style for their big night (hey, we like to be acknowledged too!) where there were a few unexpected wins. Her, written by directorSpike Jonze, took home the award for Best Original Screenplay, while Captain Phillips, written byBilly Ray, won for Best Adapted Screenplay (fromRichard Phillips's book). Neither one of these films have yet to win at a major award show, thus the WGAs mark their first big victory. This certainly mixes up the Oscar race -- up until now, 12 Years a Slave, American Hustle, and Gravity have been dominating the most coveted award shows. Could Her or Captain Phillips surprise us all and swoop in to seize Best Picture? Only time will tell, but I would be quite surprised if neither one of these films wins for Best Original Screenplay and Best Adapted Screenplay, respectively.Her is one of the most original ideas to hit theaters in a long time, and is quite timely -- who here hasn't fallen in love with their phone or computer?? As for Captain Phillips, I have four words for you: Tom Hanks and pirates. That's a winning combination!
On the TV front, "Breaking Bad" continued its award show farewell tour by taking home the prize for Best Drama, while HBO's political satire "Veep" won for Best Comedy Series. The late great "30 Rock" won for Episodic Comedy, while "House of Cards" won for Best New Series.
What do you think? Could Her or Captain Phillips take home the Oscar for Best Picture? Or could they be sent home empty-handed? Let us know!
(Photo via Brian To/WENN)
- Sarah Osman, YH Staff