'Harry Potter' Cast to Reunite for 20-Year Anniversary Special on HBO Max!
11-17-2021 by Katie Marzullo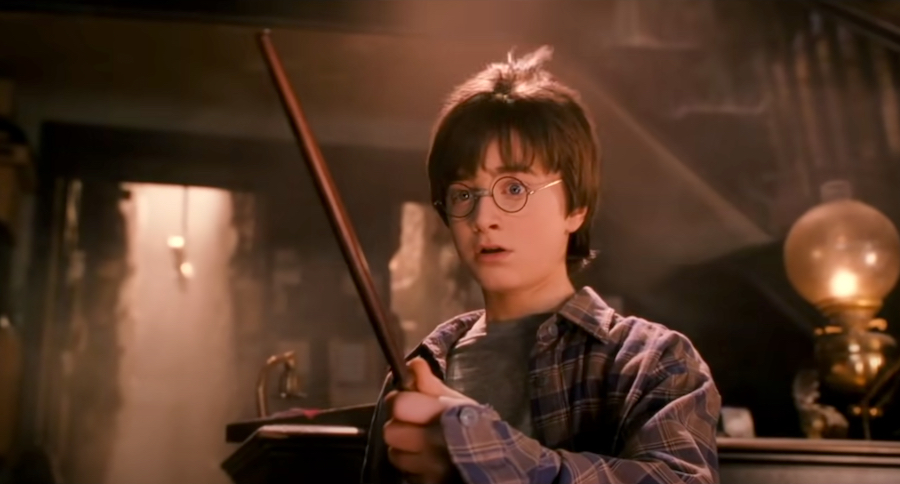 (Warner Bros. Pictures/HBO Max)
It's no exaggeration to say that many of us grew up with Harry Potter, and that fact becomes more tangible when we realize this month marks 20 years since the first movie, Harry Potter and the Sorcerer's Stone, premiered!
Seriously, think of all that's happened in the last 20 years – all that you've done, experienced, been through – and how Harry and his friends (and enemies!) have been there with us through it all. It definitely seems like something worth celebrating, no?
Well, Warner Bros. is doing just that, as they will be releasing "Harry Potter 20th Anniversary: Return to Hogwarts" on New Year's Day, a special retrospective of the beloved film series which will feature the first ever cast reunion of all the major stars of the franchise, including the heroic trio of Daniel Radcliffe (Harry Potter), Emma Watson (Hermione Granger), and Rupert Grint (Ron Weasley)!
The special will feature all-new interviews with cast and creatives plus behind-the-scenes stories. President of WB Global Kids, Young Adults, and Classic, Tom Ascheim, says, "This retrospective is a tribute to everyone whose lives were touched by this cultural phenomenon—from the talented cast and crew who poured their heart and soul into this extraordinary film franchise to the passionate fans who continue to keep the Wizarding World spirit alive 20 years later." Other castmembers expected to appear include Ralph Fiennes (Voldemort), Helena Bonham Carter (Bellatrix LeStrange), Tom Felton (Draco Malfoy), James & Oliver Phelps (Fred & George Weasley), Matthew Lewis (Neville Longbottom), Evanna Lynch (Luna Lovegood), Jason Isaacs (Lucius Malfoy), and many more!
"Harry Potter 20th Anniversary: Return to Hogwarts" will premiere on HBO Max on January 1, 2022, and will also air later next Spring on TBS and Cartoon Network in conjunction with the upcoming theatrical release of Fantastic Beasts: The Secrets of Dumbledore.
So grab your house colors, a box of Every Flavored Beans, and your favorite horcrux, and get ready to ring in the New Year at Hogwarts!