Guillermo del Toro-Directed Adaptation of 'Pet Sematary': Yay or Nay?
Written by Kevin Donaldson. Published: October 28 2015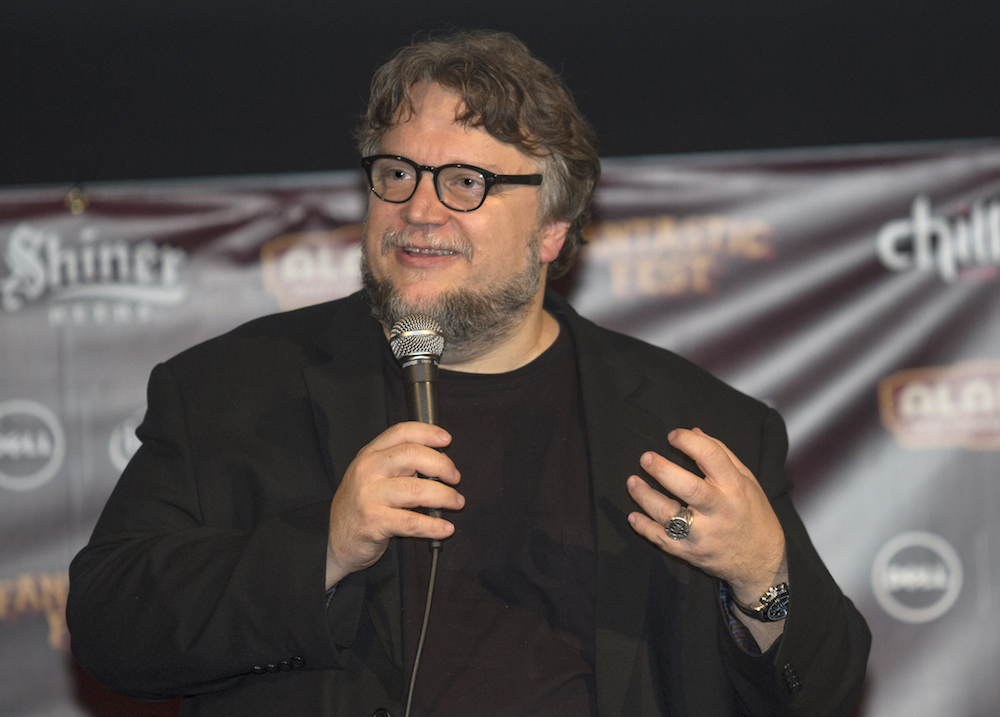 If there is one thing we know about Guillermo del Toro, it's that this guy loves making monster movies. From mainstream blockbusters like Pacific Rim and Hellboy, to his dark fantasy films The Devil's Backbone and Pan's Labyrinth, to even a quick animation job on "The Simpsons" (designing last year's "Tree House of Horror" opening credits), the man simply just loves making monsters. Del Toro may now be setting his sights on a favorite of mine: Pet Sematary.
Pet Sematary is a Stephen King novel which follows a pretty basic premise of a father looking to resurrect his dead son at a cursed Native American burial ground with the help of his elderly neighbor. (You know, usual small town shenanigans.)Pet Sematary was adapted into a favorite horror movie of mine from 1989, directed by the Mega Python vs. Gatoroidhelmer Mary Lambert. If del Toro helms his own version of Pet Sematary, however, it won't strictly be a remake. It'll just be a different adaptation of the book. And it's definitely safe to say that del Toro will have a different vision for the story in mind with his version, completely free to choose what parts of the book he would like to keep in, take out, or even alter. With del Toro directing this in his own vision, the main question is: will it be good?
I like del Toro as a director. I think Pan's Labyrinth is probably his best work, but with him directing Pet Sematary, there are definitely some pros and cons. For starters, the reason whyPet Sematary works for me, and people like me, is that it's definitely more like a dark comedy than a straight horror film. With del Toro directing the story, it might lose a lot of those comedic elements I'm so fond of. It's even been made fun of in "South Park" multiple times for it's ridiculousness. Below is their most direct parody of the movie, complete with visual comparisons (NSFW):
Even if del Toro omits the comedy aspects, like the bumbling next-door neighbor whose warnings only make the main character want to resurrect his son more, he'll make up for it in the sheer terror only he could bring to it. While I do love the cheesiness of the original, it would be good to see Pet Sematary get the horror treatment it deserves. The novel itself is actually quite unsettling and scary to a lot of people. Plus, there's the fact that King's novels have not had the best track record of translating his morbid stories on screen. The Shining and Carrie are considered widely to be scary movies, especially with The Shining's alleged hidden Illuminati meanings inserted by director Stanley Kubrick, but King himself has said he hasn't liked a single one the movies adapted from his books. Maybe del Toro will be able to change that.
I'm a bit torn on this. On one hand, I love the original Pet Sematary for how goofy it can be at times. On the other hand, it would be cool to see Pet Sematary as an actual horror film. Then there's a third hand (I am a mutant) where I am just very curious to see exactly what del Toro is looking to do with his adaptation. I just want to let him run free with this one.
So far, del Toro has not commented on what he would like to do with the film. He's only tweeted out saying, "Book of the Day: PET SEMATARY by Stephen King. Unrelentingly dark and emotional. Compulsive reading. Would kill to make it on film." It could be a public announcement by del Toro to get a meeting with Paramount. Apparently the company has had a new Pet Sematary adaptation in the works for a couple of years. As of now, the project is stalled, but when an Academy Award-winning dark fantasy director with a devoted following and proven box office success is publically lobbying to direct a troubled production of yours, why not take that meeting?
(Photo via Arnold Wells/WENN)
- Kevin Donaldson, YH Contributing Writer