GRAMMYs 2020: The Top 5 Most Jaw-Dropping Looks!
01-27-2020 by Nicole Koch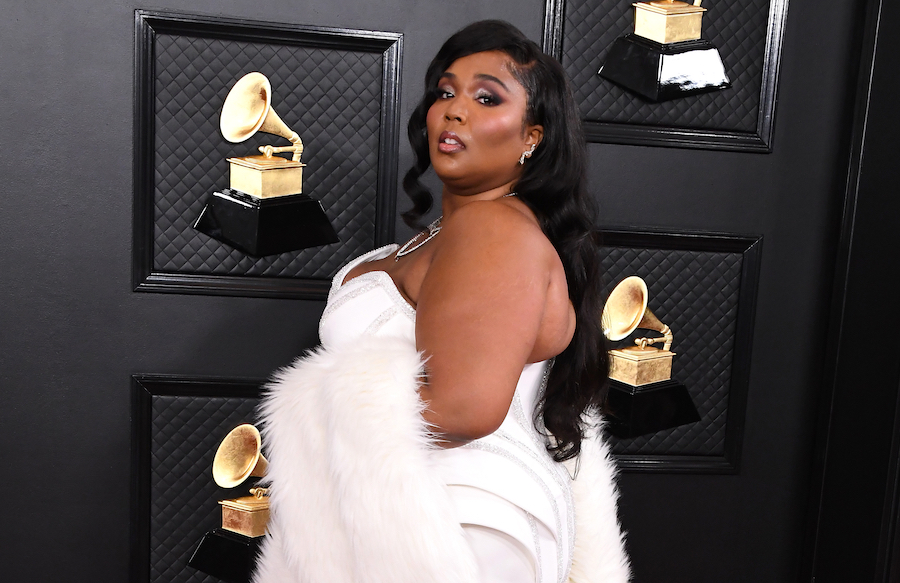 ( © Steve Granitz/WireImage)  
Sup, music lovers?
Did you tune in?!
Music's biggest night took place yesterday at Staples Center in L.A., and the musicians came to slay. I live-tweeted out my favorite looks as the stars hit the red carpet, and the top 5 are below!

1. Ariana Grande
Yuh, I think Ariana's dress stole the show last night. I'm a sucker for a ballgown and gloves, and she wore them beautifully.
Any Ariana fan knows her love for clouds, and she lowkey looks like one. My caption on the tweet is a fun way of saying she's my dream in this look. Gosh, how magical it must have been to wear this! 
2. Bebe Rexha
Need. This. In. My. Closet. Now.
It's the PERFECT mix between business and play, with the black blazer and pantsuit vibe, and the open front.
Bebe looks stunning in anything she wears for real, but this look is probably one of my favorites she's ever done.

3. Lizzo
LIZZOOO, my girl!
I wanted to feature this one because of how elegant she looks! The crisp white, simple detail, and relaxed hairstyle – I'm OBSESSED.
She walked in like the queen she is and was turning heads left and right! Would love to wear something like this!
4. Billy Porter
I just HAD to tweet out Billy's outfit, because look at it. It's SO cool and unique. I mostly love how the fringe on his hat is movable – one second you see him, the next you don't!

The color of the turquoise looks so gorgeous on him, and he must have agreed with our assessment because we got a retweet ;)
5. BTS
Our boys!!!
Okay, let's be real, BTS always looks good, but I especially love these fits because of how simple, clean cut, and dapper they are!
I'm personally a big fan of a classy long coat with dark colors. They kinda look like they just stepped out of London, England, and I love it. I hope they had an amazing night! 
Whose look was your favorite?! Tweet us!