10 Golden Globes Red Carpet Gowns I Need In My Closet Immediately!
01-06-2020 by Nicole Koch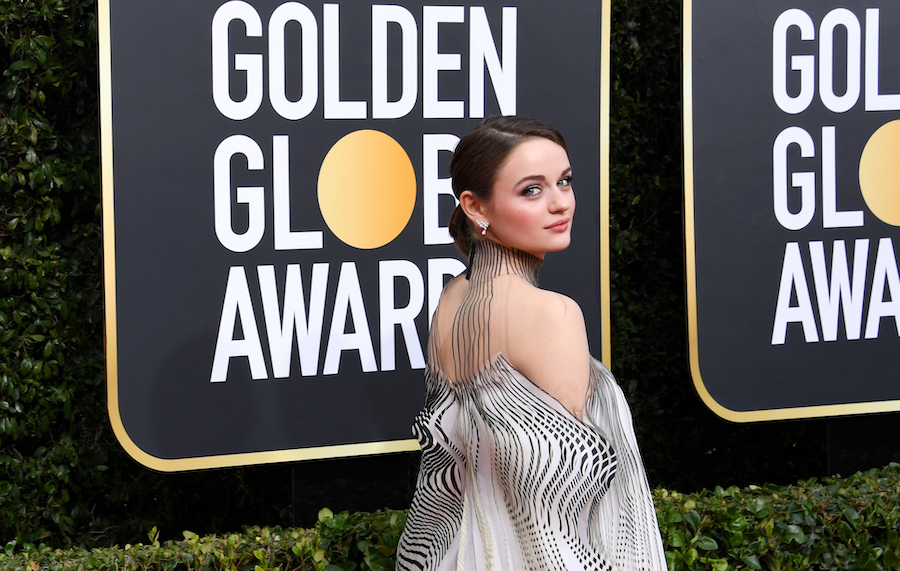 ( © Jon Kopaloff/Getty Images)  
Awards Season, baby!
It's officially arrived and kicking off with a bang!
Last night was one of the biggest parties of the year, the 77th Golden Globes Awards! It took place at the gorgeous Beverly Hilton Hotel in Beverly Hills and the stars did NOT disappoint with their 2020 lewks. Who do I need to call to get these fits in my closet?!

A girl can dream #amirite, so while I do so, I'm featuring the 10 gowns I'm totally smitten over!
1. Nicole Kidman
( © Axelle/Bauer-Griffin/FilmMagic/Getty Images)
*swoon*
When I saw Nicole in the perfect red of this gown, my jaw actually dropped. We've known she can rock a red (Moulin Rouge fans, where you at?), but something about this dress really won me over. Maybe it's her smile that really makes her shine! Ugh, love you so much, NK.
2. Kerry Washington
( © Todd Williamson/NBC/NBCU Photo Bank via Getty Images)
Consider. It. Handled. ("Scandal" lovers, IYKYK...)
Kerry's look is a magical mixture of sexy, classy, and unique! It was so different than anything else on the red carpet that night and she wore it beautifully. I'm mostly obsessed with the middle piece – it made her look slightly edgy, and us women always love a little danger!
3. Zoey Deutch
( © Steve Granitz/WireImage/Getty Images)
Zoey, girl, if you're reading this – you've found your COLOR.

The sleeves and low V-neck are amazeeeballs. If I owned this gown, I don't think I'd ever take it off. L.A. has been chilly and she must have been pretty cozy in this. Functional outfits are the best. We love to see it.
4. Sofia Carson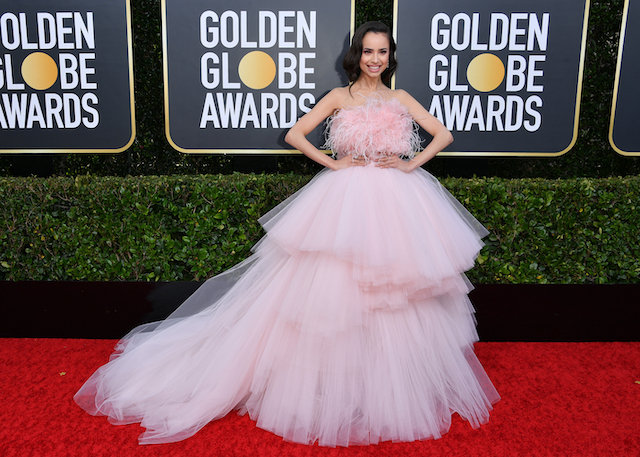 ( © George Pimentel/WireImage/Getty Images)
I've said it many times and I'll say it again – Sofia is a true life princess. Sofia knows how to rock ballgown-type looks and does it so effortlessly. Plus the color of blush pink makes the entire thing so dreamy and mystical. Gimme!!!
5. Taylor Swift
( © Kevork Djansezian/NBC/NBCU Photo Bank via Getty Images)
I'm a sucker for anything with flowers on it, so Taylor, I'm really going to need this dress. The blue and the yellow are so gorgeous, and her natural makeup really made it stand out. Taylor is always beautiful for real, but this was one of her best, in my opinion!
6. Kristin Cavallari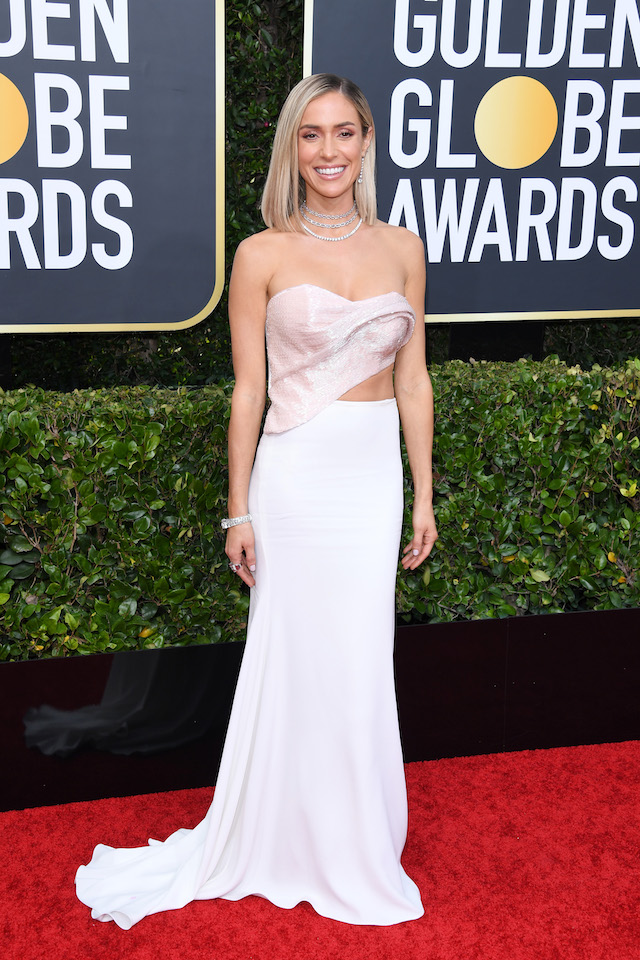 ( © Daniele Venturelli/WireImage/Getty Images)
We all know Kristin is running a business ("Very Cavallari" fans, I'm looking at you!) that has nothing to do with gowns, but if she ever decided to go into that lane, we'd 100% support. She most likely had a stylist, but she's a boss-ass babe and knows fashion like the back of her hand. Everything about this look is amazing, from her slick, simple hair style, to her soft makeup and the color of the dress. YES.

7. Saoirse Ronan
( © Steve Granitz/WireImage/Getty Images)
High-key, Saorise can do no wrong. She shined bright like a diamond and fans were loving it. She's the definition of elegance and class, and I'll bet she was turning heads all night. Love.
8. Jennifer Lopez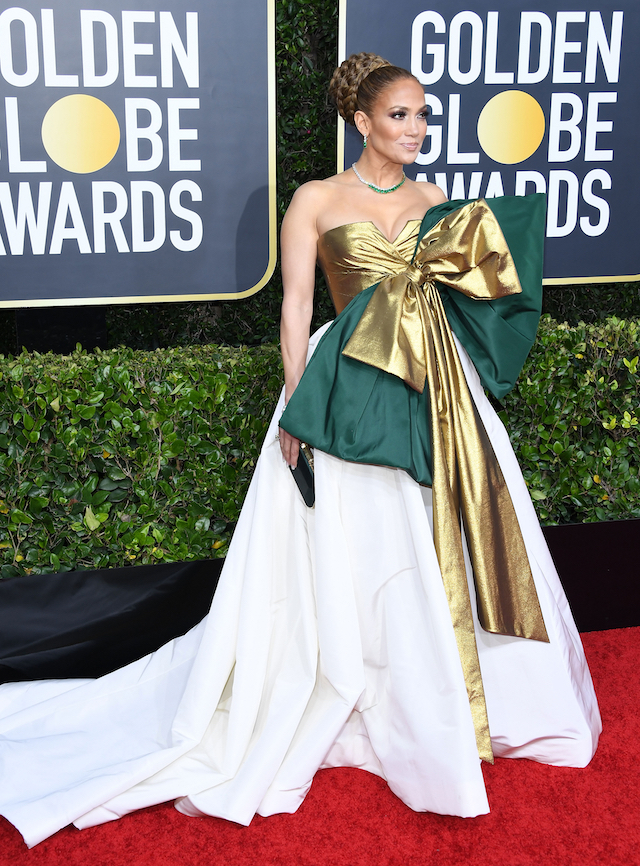 ( © Daniele Venturelli/WireImage/Getty Images)
She's forever Jenny From The Block and her Globes dress is the gift that keeps on giving! Look at that BOW. Looking at her, she reminds me of a Roman princess from a Shakespearean play. I would love to get my hands on this dress.
9. Margot Robbie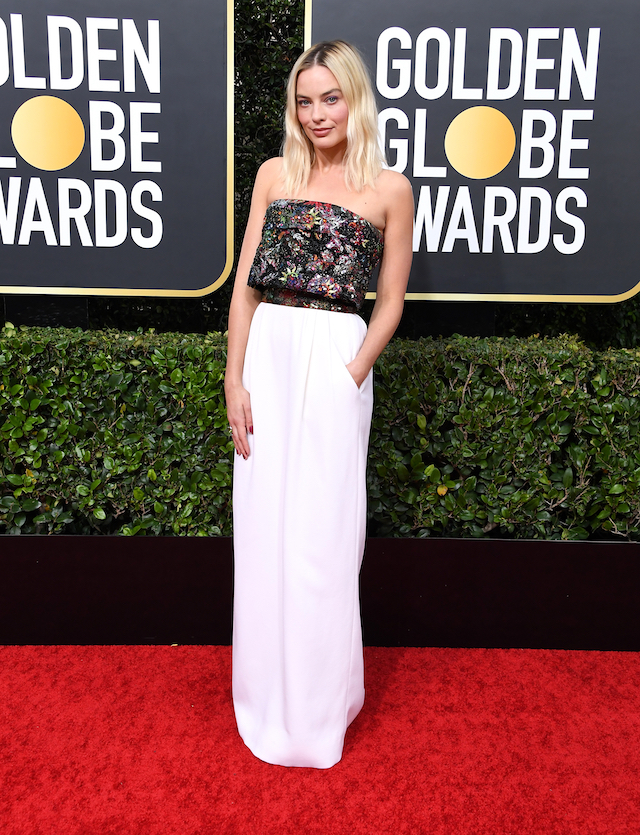 ( © Steve Granitz/WireImage/Getty Images)
Has Margot ever looked bad?! Like has she ever had a bad fashion choice? I've never seen it… Anyway, there's one word that can describe this dress: POCKETS. Who could turn down a dress that has pockets?! I wonder what she has in there…
10. Joey King
( © Axelle/Bauer-Griffin/FilmMagic/Getty Images)
I call this look "Distorting Vision In The Best Way",
How fun is this dress, seriously?! Joey is stunning 24/7, and this dress is unlike anything I've ever seen. She kinda looks like a seashell and I'm obsessed!
Can't wait to see what next year brings! Which look from the 2020 Golden Globes was YOUR favorite?!

Follow Young Hollywood:
Follow me: