#GivingTuesday: Help Fight Mental Illness Through Project UROK!
Written by Sarah Osman. Published: December 01 2015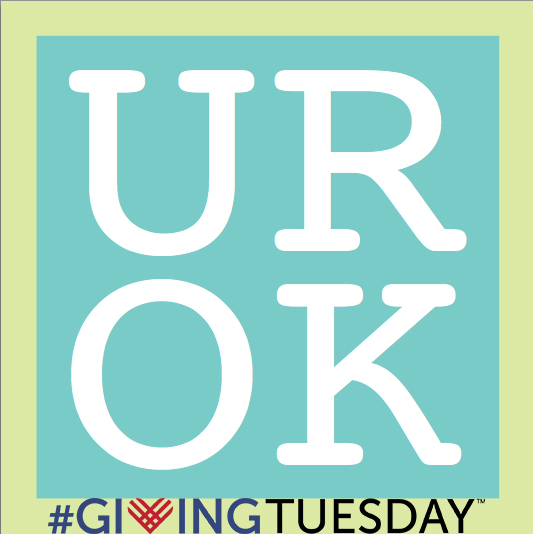 After the gift-buying frenzy of Black Friday, Small Business Saturday, and Cyber Monday, we can sometimes forget the true meaning of the season: giving! The holidays aren't just about stuffing our faces with turkey and hoping that we Santa brings us everything on our Amazon wish list -- it's also about giving to our friends, family, and those who truly need it.
Enter #GivingTuesday, the soothing balm to all the commercialism the days after Thanksgiving, which encourages people to throw some of their hard-earned dollaz toward some worthy causes. One terrific way you can give back on this #GivingTuesday is through Project UROK, a mental health and illness activism profit located in New York committed to helping teenagers who struggle with mental illness. A few of their goals include: reducing teenage suicide, combating isolation for teens, and creating a warm and welcoming online community. Through humorous and inspiring videos, Project UROK tries to remind teenagers that they are not alone. I think that's something we can all agree is a very good cause to support.
The videos are all created by others who have dealt with mental illness, and each one varies. You might see a sketch, an informational video, a testimonial -- no two videos are alike. Visitors to the site are encouraged to upload their own videos -- and share their own stories -- here!
1 in 12 teenagers will attempt suicide, and 1 in 6 will seriously consider doing it. Those are some disturbing numbers. There are a lot of folks out there who could use the support of a welcoming community.  So please consider donating on this #GivingTuesday!
How will YOU give back on #GivingTuesday?
(Photo via Shark Party Media)
- Sarah Osman, YH Contributing Writer