'#Girlboss' and 4 Other Books That Should Be Made Into Netflix Series!
Written by Sarah Osman. Published: February 11 2016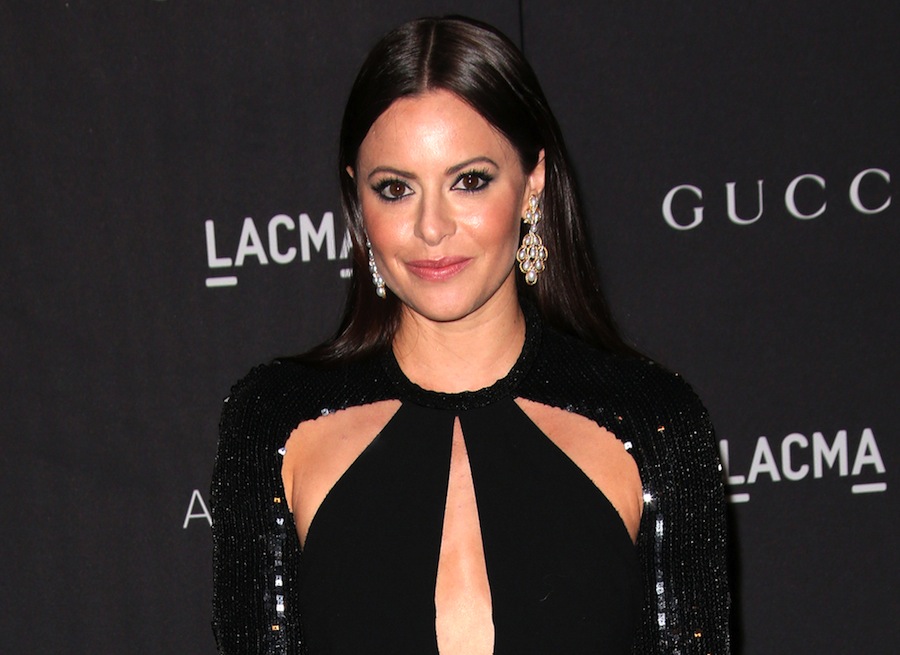 This one goes out to all the girl bosses out there (literally). In Netflix's attempt to take over the world, they are working on yet another original series, this time focusing on adapting Sophia Amoruso's memoir, #Girlboss, which chronicles Amoruso's rag-to-riches tale turning her eBay shop into what is now a multi-million dollar clothing retailer known as Nasty Girl.Kay Cannon (who scribed Pitch Perfect) and Charlize Theron are set to executive produce. This is actually Netflix's second collaboration with Theron; they will also work together on "Mindhunter", a serial killer-themed drama.
This isn't Netflix's first foray into literary adaptations. Its most well-known series, "Orange is the New Black" is based on the memoirOrange is the New Black: My Year in a Woman's Prison byPiper Kerman. Considering how successful "Orange is the New Black" is, it's not surprising that Netflix has decided to go back to that well. While the television adaptation of#Girlboss is sure to be a success, there are actually a number of novels (not just memoirs!) that they should consider adapting, such as:
Hyperbole and a Halfby Allie Brosch
What began as a web comic and blog, Hyperbole and a Half was compiled into a book in 2013 featuring popular stories from Brosch's blog as well as new material. The comics, which are purposely drawn in a crude style, focus on early stories from Brosch's childhood to her struggles with depression as an adult. The comic is oddly charming and funny and could easily translate into film. The question would be exactly how to adapt it, though -- should the TV series be live action, animated? Or both?
Furiously Happy: A Funny Book About Horrible Thingsby Jenny Lawson
Yet another dark memoir, Furiously Happy focuses on Lawson's struggles with mental illness. However, instead of being rather dark, Lawson takes a humorous look at her battle with depression. Her writing is similar to other sardonic writers such as David Sedaris and Augusten Burroughs. Netflix isn't afraid to handle rather bleak material in a humorous manner; "Orange is the New Black" consistently handles mental illness with grace and aplomb.
This is How You Lose Her:by Junot Diaz
While it does make more sense cinematically to adapt Diaz's novel The Brief Wondrous Life of Oscar Wao, that book would work better as a film than as a television series. Although Diaz's short stories are not always chronological (but do tend to include his alter ego, Yunior), his prose is so detailed and vivid that it would translate into film. It would be interesting to see if every episode focused on a different short story. And considering the fact that Hollywood has a bit of a diversity problem, Diaz's focus on the Dominican experience would be a welcome addition.
Behind the Beautiful Foreversby Katherine Boo
Winner of the 2012 National Book Award, Behind the Beautiful Foreversfocuses on the interconnected lives of residents in a present-day slum in Mumbai. The book was adapted into a play by David Hare in 2014 and has been well-received for its realistic depiction of life in an Indian slum. A few of the residents include a trash picker, a college student, and a female "slumlord". Considering how colorful Boo's writing is, it's fairly surprising that the novel has not already been adapted into film. We know that Netflix does well with large international ensembles (see: "Sense8"), so Behind the Beautiful Forevers would be ideal for them.
Which books would you like to see adapted into a Netflix series?
(Photo via FayesVision/WENN)
- Sarah Osman, YH Contributing Writer