"Game of Thrones" Live Concert Experience Coming to a Kingdom Near You!
Written by Katie Marzullo. Published: August 08 2016
What does it take to make a truly memorable TV show? Great acting, storylines, costumes, suspense, yada yada yada, yeah all those things help. But to really imprint yourself onto the pop culture consciousness, you need a really kick-ass theme song.
Luckily for "Game of Thrones", it boasts one of – if not THE – most epic opening themes on television. (Admit it, you're humming it to yourself in your head RIGHT NOW!) Even luckier for the HBO show, the man behind that theme is responsible for pretty much ALL of the music featured throughout every season. That man is Ramin Djawadi, and he's about to take things to all new, Wall-like heights…
Earlier today at the Hollywood Palladium, Djawadi, along with GoT starIsaac Hempstead-Wright (Bran Stark), made the formal announcement that the Game of Thrones Live Concert Experience will be coming to a city near you next year! Yes, that's right, starting in February, you can experience the Seven Kingdoms of Westeros and beyond in "an immersive music and visual experience" like no other. As Djawadi explained, digital technology will be used to enhance each orchestral performance in a 360-degree space, making it a feast for the senses! Check out some conceptual art below: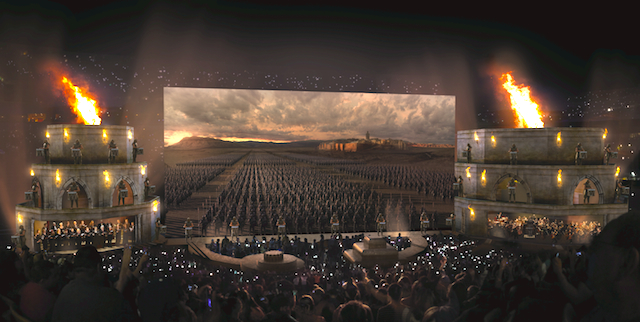 To give us a taste of what we can expect, fans at the Palladium were treated to a sampling of selections from the "Game of Thrones" soundtrack, including the Main Theme, "The King's Arrival" (my personal fave), and "Rains of Castamere" (stabbings not included). In addition, the crowd was warmed up by the USC Marching Band, who performed music from the show as well in the parking lot outside. And inside, as the orchestra played on, fans could view some costumes from Season 6, get their mug included in the Hall of Faces, pose with Arya's sword Needle, and, of course, sit the Iron Throne themselves!
Come at me, Cersei
The USC Trojan Marching Band temporarily turns Hollywood into Westeros
Gotta represent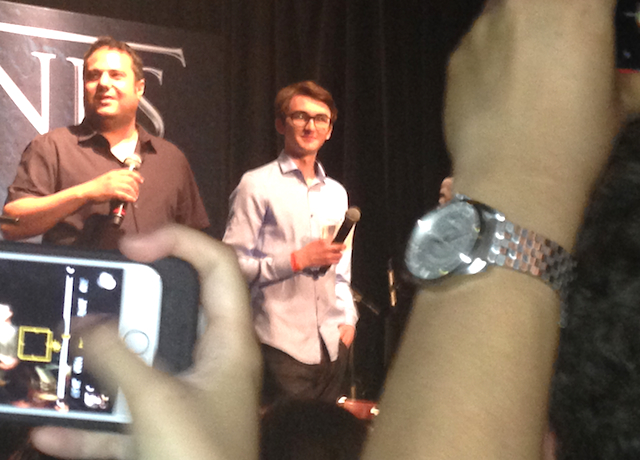 #PROTECTHIM
Isaac Hempstead-Wright asks Ramin Djawadi to explain more about the live concert tour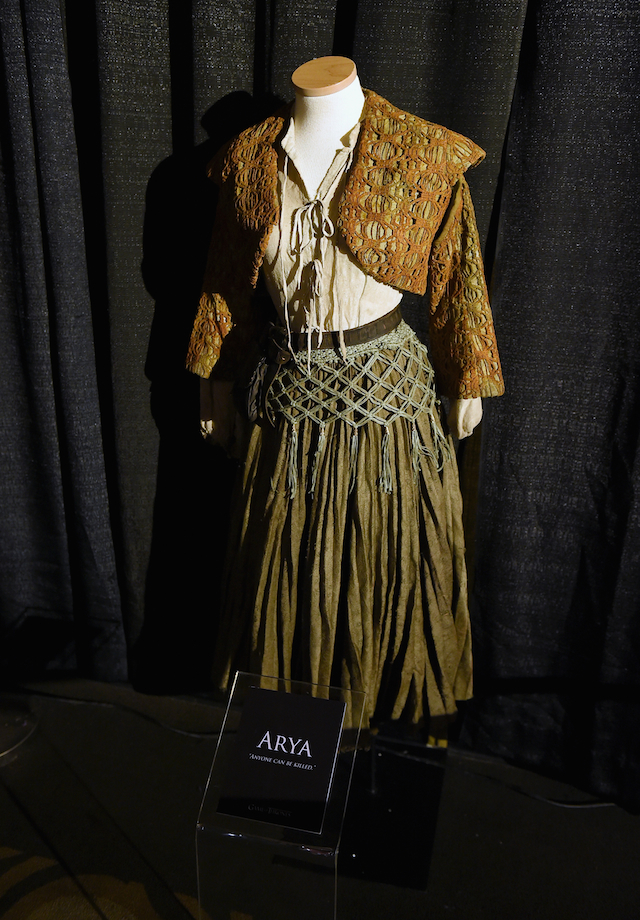 One of Arya Stark's costumes from Season 6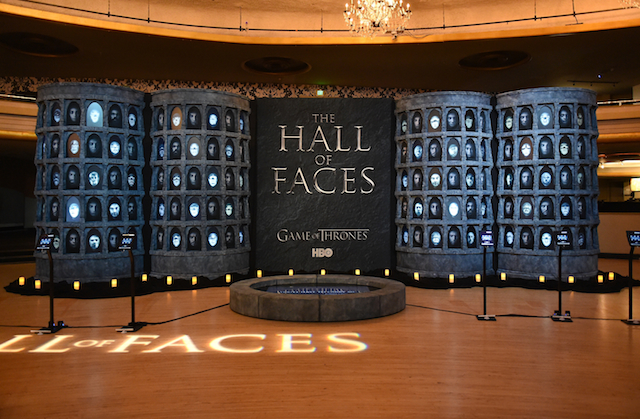 Trust me, you DO NOT want to see your face up here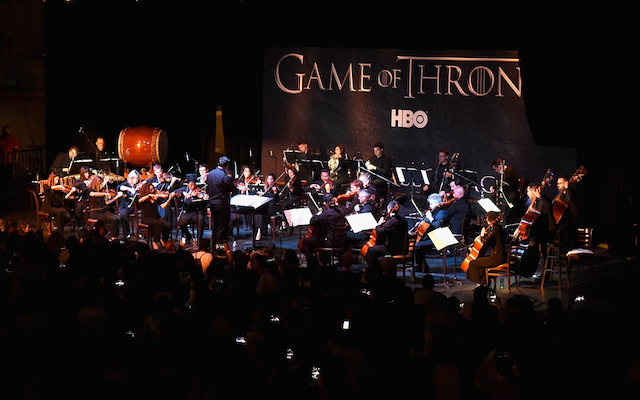 Playin' that funky Westeros music
Welp, cross another off The List!
It's not everyday GoT fans get GOOD news, so this was rather refreshing, amirite?
Tickets for the Game of Thrones Live Concert Experience go on sale starting Saturday, August 13, via Live Nation. Get your tix soon, or else… Valar Morghulis!
(Additional photos via Kevin Winter/Getty Images for Live Nation Entertainment)
- Katie Marzullo, YH Staff Editor