Freddie Prinze Jr. Coming Back Into Our Lives with New Role in The CW's "Nancy Drew" Series!
Written by Katie Marzullo. Published: March 15 2019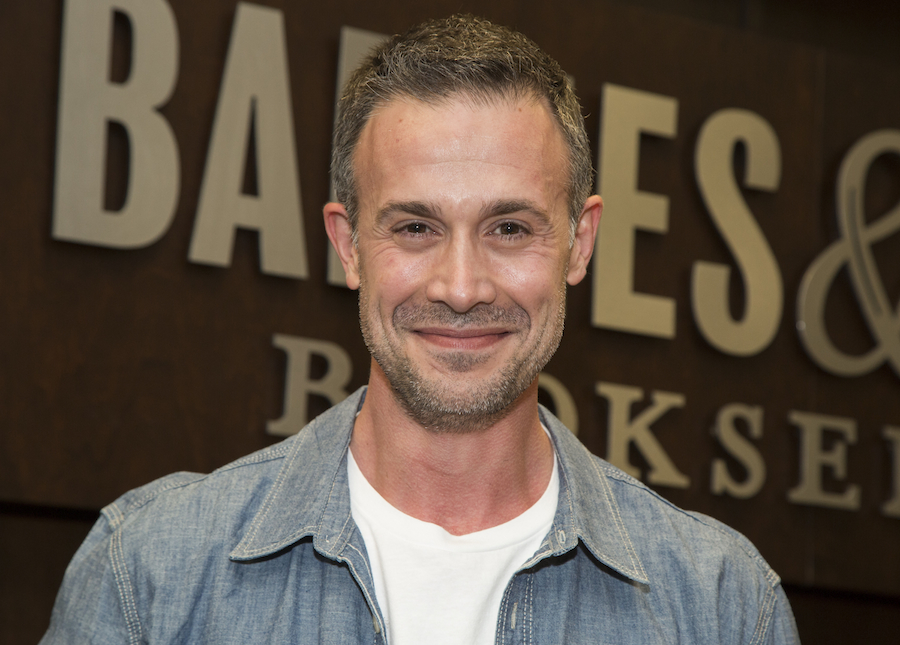 (Image © Vincent Sandoval/Getty Images)
Look alive, '90s kids, for our day has come!
If you were like me, then your ultimate '90s/early-2000s crush wasFreddie Prinze Jr., and if you're also like me, you've been wondering where the heck he's been the last 15 years or so.
FPJ has been out of the spotlight for the better part of the last decade, doing mostly voice-over work & TV guest appearances while focusing on helping raise his family with wife Sarah Michelle Gellar. Now, the actor is poised to return to live-action acting with a regular role on The CW's upcoming "Nancy Drew" series!
Now, if you're still like me, when you read that bit of news, you immediately thought he might be playing Nancy's older brother or hot older next-door neighbor that she has a crush on or something. But then you remember that FPJ is 43 YEARS OLD, cry a little, and then cry a little more when I tell you that he will be playing Nancy's FATHER.
It's a shock to the system, I know. FPJ's last major role was in Scooby-Doo 2 way back in 2004, playing a character that is essentially still a teenager. Time-warp ahead 15 years, and he's playing a dad. A HOT dad, but a dad nonetheless.
According toVariety, Freddie will play Carson Drew, Nancy's sort of estranged attorney father with whom she is forced to reconcile after the death of her mother. Unfortunately, Nancy (played byKennedy McMann) brings her work home with her, and her sleuthing abilities unearth some sticky things in Carson's background that she never knew about before. Juicy!!
The main story of the series revolves around Nancy's intentions to go to college after graduating high school but being forced to put that off and stay home after the death of her mother, which then leads to her involvement in a murder investigation. So, sounds like we'll probably be seeing a lot of Freddie on this show, at least in the first season.
No word on a production or premiere date yet, but stay tuned! In the meantime, check out our chat in the Young Hollywood Studio withanother Nancy Drew, Sophia Lillis, who stars in the new Warner Bros. feature Nancy Drew and The Hidden Staircase, in theatres now!
- Katie Marzullo, YH Staff Editor