First Trailer For 'The Addams Family' Animated Feature Starring Charlize Theron & Oscar Isaac!
Written by Jordan Cioppa. Published: April 09 2019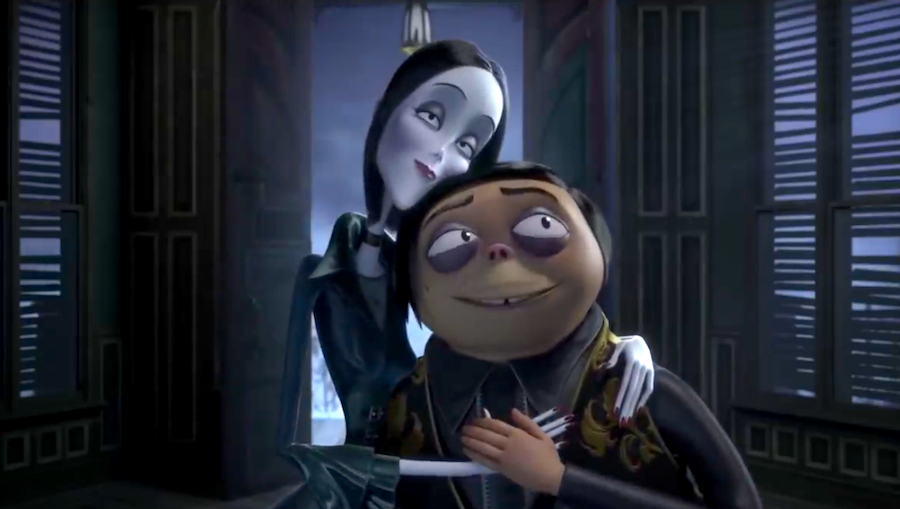 They're creepier, they're kookier… and they're back in 2019!
Younger generations are going to be able to appreciate the spooky quirkiness that is the Addams Family as they make their 21st century debut on the big screen! In a newly released trailer for the upcoming MGM Studios animation, we are getting a glimpse of how the Addams Family began. A younger Morticia and Gomez walk into a very scary and uninviting haunted mansion, and immediately declare it to be home. We then see the progression of their life together as we meet their other famous family members throughout the clip.
There isn't much revelation of the plot in the trailer, but that's okay, because the main focus is on the Addams themselves. And not much has changed either. They are all staying true to their original personalities (the animation style is strikingly similar toCharles Addams's original cartoons) while also tapping into some popular culture, such as the reference to the movieIt. And, of course, Wednesday Addams is still a #mood. I am so excited for the release of this movie, especially because of the star-studded cast who is taking on the iconic roles.Charlize Theron is playing the voice of Morticia and I don't think I could think of a better person to do it! Gomez is being portrayed by the equally-apt Oscar Isaac, while Wednesday and Pugsley are being played by Chloë Grace Moretz and Finn Wolfhard, respectively. We can't forget about the ghostly extended family members like Grandmama and Uncle Fester, who are being voiced by Bette Midler and Nick Kroll.
Get ready to have that catchy theme song stuck in your head all over again (I do, already), because The Addams Family is hitting theaters this Halloween!
(Image via MGM)
- Jordan Cioppa, YH Contributing Writer