First Teaser for "Euphoria" Season 2 Has Us Gasping & Guessing!
Written by Melissa Morales. Published: December 01 2021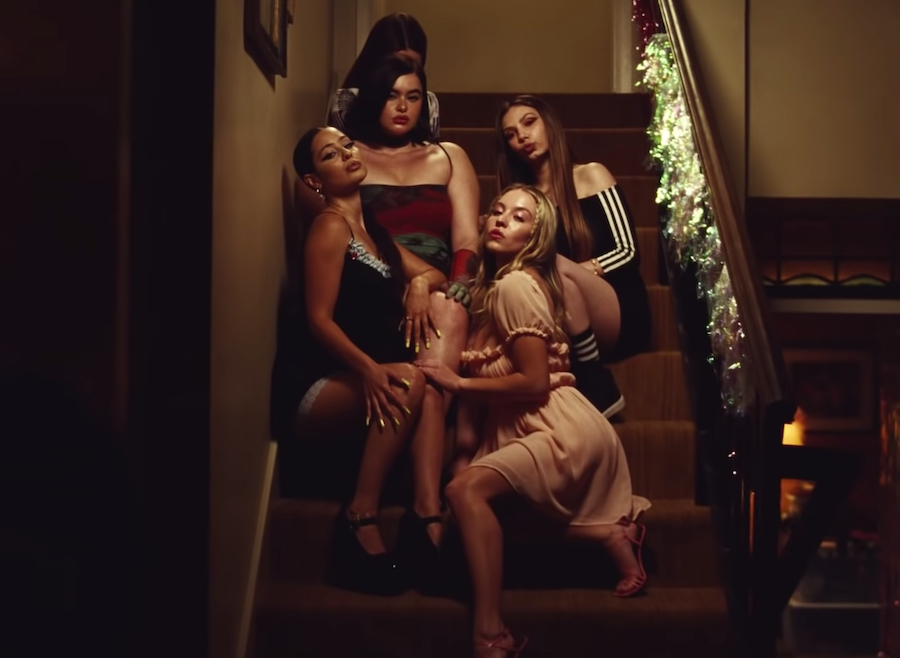 (HBO)
It's finally here! More than 2 years after "Euphoria" Season 1 was released and blew our minds, the HBO drama has not only given fans a Season 2 release date but also a teaser trailer! Now WE are feeling pretty euphoric!
The teaser begins with Rue (Zendaya) waking up in bed, singing and dancing to a song, and then quickly shifts to the atmosphere of "Euphoria" as we know it: partying, birthday bashes, posing for group pics, and then Fezco (Angus Cloud) boxing and Nate (Jacob Elordi) driving on a dark highway with a girl with blonde hair. Who could this be? Cassie? Jules?
The teaser continues to reveal mysterious characters, people dancing in an auditorium, someone putting their hand over Rue's mouth, Cal Jacobs (Eric Dane) driving in a car screaming out the window, someone with a gun, fights, more partying, and, of course, absolute chaos. Against the first cheery music then switching to darker music with the voiceover of Rue, the teaser ends off very strong with dark foreshadowing, providing some clues as to what happened at the end of Season 1.
At the end of Season 1, Rue relapsed after Jules (Hunter Schafer) left the city without her, Maddy (Alexa Demie) discovered a DVD that could possibly incriminate her ex Nate's father, and Fezco robbed a doctor to pay back Mouse, a drug supplier for the pills he had flushed. Is Fezco preparing for a fight in this Season 2 teaser? Maddy doesn't seem unsettled in this teaser, especially at her birthday party where everything seems fine... but of course, things are always different underneath the surface.
"Euphoria" fans first believed Season 2 was going to premiere in March 2020 when the show's Twitter shared photos from a table read, but due to the COVID-19 pandemic, production was quickly paused. However, fans do not have to wait much longer now! Viewers can see the iconic ensemble cast of "Euphoria" in Season 2 when it debuts January 9th, 2022!