Everything We Know About 'Snake Eyes: G.I. Joe Origins', Starring Henry Golding, So Far!
05-21-2021 by Rebecca Breitfeller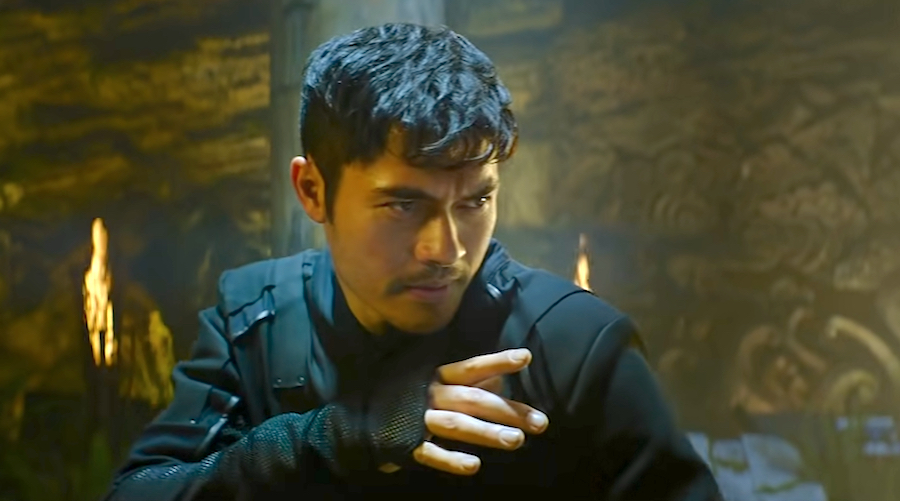 (Paramount Pictures)
Director Robert Schwentke (Insurgent, Allegiant) is bringing G.I. Joe back to our big screens, and we could not be more excited. The very first trailer for Snake Eyes: G.I. Joe Origins just dropped, so naturally fans are going nuts! Known as one of the prominent characters in the G.I. Joe storyline, Snake Eyes is the team's original commando. The character has been in every installment of G.I. Joe since its birth, but now we are seeing the character in a whole new light and fans are getting a small glimpse into the life of Snake Eyes as he arrives for his training as a ninja warrior!
The newest installment of the G.I. Joe story will star Henry Golding (Crazy Rich Asians, A Simple Favor) in the titular role of Snake Eyes. Meant to be released last year, the intense live-action film had to be pushed back due to the pandemic. Now, the cast and crew are gearing up for the highly-anticipated release of the film into theaters, happening on July 23. Looks like we just got our plans settled for the Summer and we cannot wait to see this action-packed origin story.
The G.I. Joe movie franchise has been around for over ten years now, and fans and critics are thrilled to get the chance to witness more of the story. The movie will not only showcase Snake Eyes's original foray into training and how he got there, but it will also feature his longtime rival Storm Shadow, played by Andrew Koji ("Warrior"), and exactly what put the two characters at odds.
The lifelong fight between Snake Eyes and Storm Shadow will be at central to the film, with plenty of other familiar plotlines as well. As a notable major action movie release, fans are eager to see the epic fight between the two characters play out on the big screen. Henry Golding told Jimmy Fallon back in November about just how grueling the fight training was: "My legs were in ruins."
The trailer has only made us that much more excited to see Henry Golding as the beloved Snake Eyes character, and even more so about potential other G.I. Joe movie installments. See you guys in theaters on July 23!