Why More People Should Be Talking About 'Free Guy'!
05-20-2021 by Heather Barette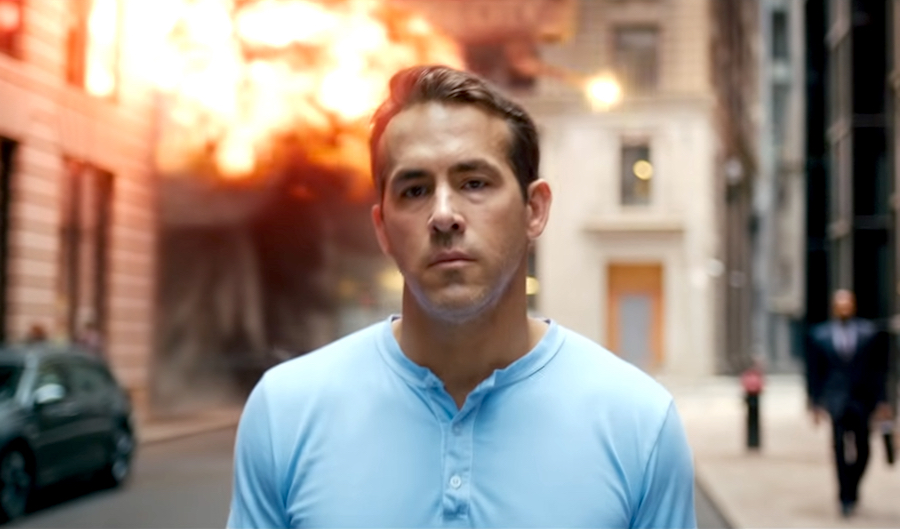 (20th Century Studios)
We're all itching for the releases of a few movies this year – In The Heights, Black Widow, West Side Story, Cruella, and the new LeBron James-led Space Jam all come to mind, among others. But are enough people talking about Free Guy? Probably not. Ryan Reynolds stars in this epic sci-fi action comedy, along with "Killing Eve" star Jodie Comer, "Stranger Things"'s Joe Keery, Get Out's Lil Rel Howery, "The Mindy Project"'s Utkarsh Ambudkar, and Oscar-winner Taika Waititi.
Needless to say, there is so much that excites me about this movie, and even if I can't watch it at my local theater, I will be the first in line at whichever cinematic establishment will have me. Here's what intrigues me about this film the most:
1. Jodie Comer
The whole cast sounds awesome, and Comer in particular is one of my favorite actresses in Hollywood right now. "Killing Eve" is a brilliant show for so many reasons, but her performance (along with Sandra Oh) is paramount among them. She's funny. She's deceptive. She's mysterious. Everything you'd want in a Ryan Reynolds comedy of this nature. Plus, I don't think you can really go wrong by putting Comer and Reynolds together in a Grand Theft Auto-esque universe. I think that this casting is equal parts unexpected and brilliant, and I look forward to seeing what Comer will bring to the role.
2. The Concept
I gotta say that, when they were in the process of making a Jumanji spin-off involving a video game instead of a board game, I was apprehensive at best. But I was pleasantly surprised – the last two installations in that series (especially the first Dwayne Johnson/Kevin Hart iteration) were super fun and funny! This movie gives me a similar vibe, although, rather than humans being inserted into a video game, a non-player character realizes he is the video game. Very fun, very fresh, very 2021. Not to mention, this basically irrelevant video game bank teller wanting to become the hero in his own game before the developers shut it down is that type of underdog Ryan Reynolds flick that we all know and love. We saw it in Deadpool; heck, we even saw it in Just Friends. The point is, it sounds like a super fun movie, and even if it's a bit corny, I'm sure it'll be a good time the whole way through.
3. The Theatrical Release
Not only does the August 13th release date (if it sticks) make this movie the Summer spectacle we've all been missing since before COVID-19 struck, but the fact that it's going to be released in 3D makes it even more exciting. All of us have felt the pain of not being able to go to the movie theaters, so what better way to usher in the end of this awful year+ but with a 3D, action-packed, funny movie in the middle of Summer? I'm dusting off the flip-flops just thinking about it. August 13th can't come soon enough!
After checking out the Free Guy trailer, I hope you all are just as excited about this new flick as I am. If this cast, the storyline, and the Summer vibe come together in just the right way -- we may even have a hit on our hands! I'm beyond ready!