Drake & DJ Khaled: A History of Hip-Hop's Most Epic Bromance!
Written by Emmy Freedman. Published: June 08 2017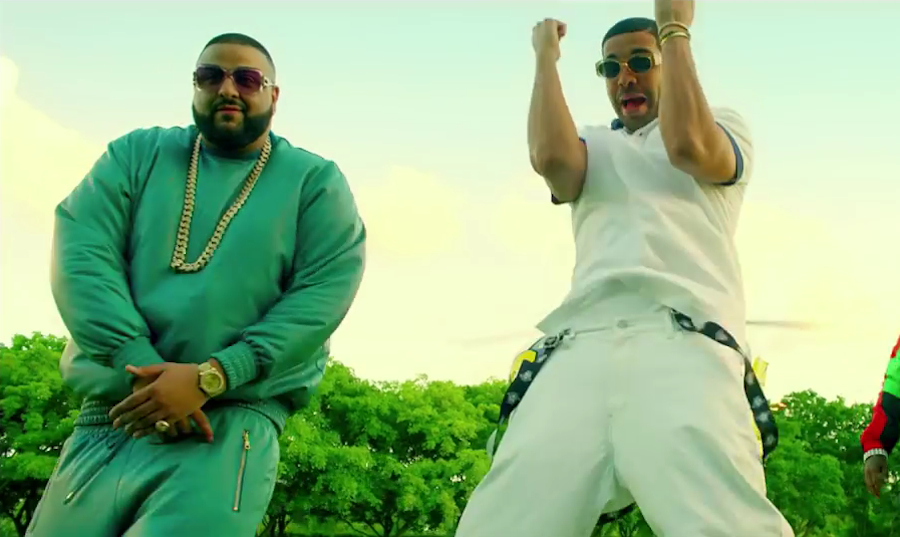 Earlier this week, DJ Khaled once again struck hip-hop gold with his release "To The Max" featuring Drake. It's no secret that these two are some of the biggest names in the game right now, but what you might not have realized is just how far back this collaborative bromance goes. Let's take a trip down Memory Lane, shall we?
(Warning: Some vids NSFW!)
"Fed Up" (2010)
Our story begins seven years ago with DJ Khaled's third album,Victory."\ An up-beat song about being "sick and tired of being sick and tired", it features a medley of other rappers including Usher and Lil Wayne. Drake's verse is classic Drizzy with lines about other rappers trying to get him down while remaining the hottest and richest in the game.
"I'm On One" (2011)
Just one year later, we hit the song that cemented the duo's place in rap music. In what's now become a party anthem, Drake raps about money and Toronto (more classic Drake) over a high-tempo beat with a bass drop to end all bass drops. Side note: If you dig this song but wish there was a slower and more emotional version of it, Drake's got you covered with "Trust Issues".
"No New Friends" (2013)
A couple years later, we arrive at another radio-ready hit with "No New Friends", which is probably their most quotable song thanks to the title. Lil Wayne is once again present on this track (third-wheeling much?), and DJ Khaled provides a golden beat to make for another killer track.
"For Free" (2016)
Fast forward a few years and DJ Khaled grows his brand through his hilarious Snapchat account and releases an album full of heavy-hitter features including Future, Nicki Minaj, and Big Sean. Of course, the song that blew up the most was "For Free", which proved that the duo's hiatus from collaborating was only temporary.
"To the Max" (2017)
And now we come to the present-day with their most recent soon-to-be hit single. Complete with a funky drum beat to start the song off, Drake and DJ Khaled once again show the music world how it's done. They're the definition of #relationshipgoals.  
(Image via DJKhaledVEVO)
- Emmy Freedman, YH Contributing Writer