Dove Cameron's Mom Offers Parental Advice in New Book!
Written by Stacy Rickard. Published: December 03 2015
Dove Cameroncurrently stars in her own Disney Channel show "Liv and Maddie" and boasts four feature films and numerous other TV and music credits on her resume. With all this success, have you ever wondered how Dove got her start in the business? The Disney darling could not have gotten anywhere without the help and support of her mom,Bonnie J. Wallace. And now, Bonnie wants to tell the world about it in her new book, The Hollywood Parents Guide: Your Roadmap to Pursuing Your Child's Dream, an inside look into how she helped her daughter work toward making it in Hollywood, and it's definitely a must-read for any parent with an ambitious and talented kid.
Dove and her mom moved to Los Angeles when she was just 14 years old, eager and ready to pursue stardom. Bonnie's book is a dream come true for parents with children who have the desire to end up like Dove Cameron -- a grounded young woman with nothing but a successful career ahead of her. Many of the books that are on the market today are written by acting coaches or agents, but Dove's mother gives a personal, firsthand account for every parent out there needing advice on how to set their child on the journey toward that big break in the industry they've been dreaming about, all while keeping their child's feet firmly on the ground.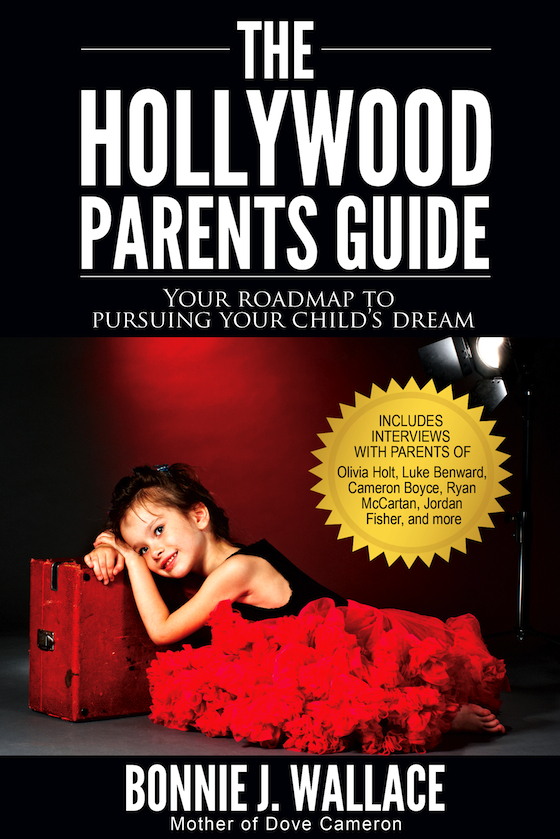 Bonnie has also recruited several other parents of your favorite stars (including Ryan McCartan, Olivia Holt, Cameron Boyce, andAubrey Anderson-Emmons) to provide insight and help make this guide-book the most accurate and experience-based that it can be. Dove Cameron herself regards her mom's book as "user-friendly and guided by an open, generous voice with firsthand knowledge of the industry. This book is one I can truly call 'masterful'."
The Hollywood Parents Guide is given a 5-star rating on Amazon and it's perfect for those out there wanting to get their foot in the door of Hollywood. Perhaps an early Christmas present for your parents? Grab this must-read atretailers now!
- Stacy Rickard, YH Contributing Writer