Disney's 'Soul' Shows Us How to Really Live Life!
01-10-2021 by Riddhi Chopra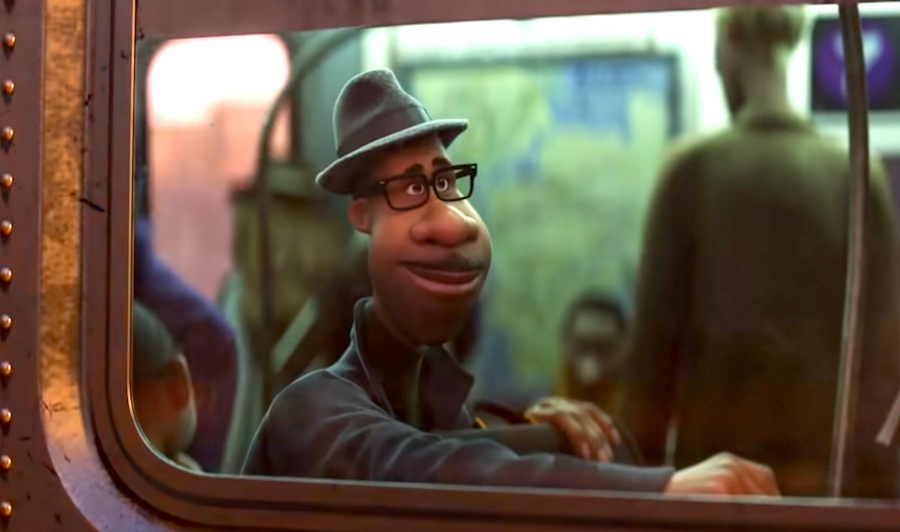 ( © Disney/Pixar)  
As a peace offering and parting gift, 2020 gave us a tender and thoughtful surprise in the form of the new Disney-Pixar movie, Soul, which was released on Disney+ on Christmas Day. The animated film stars Jamie Foxx and Tina Fey as the voices of the main characters, Joe Gardner and 22, respectively. The film is a breath of fresh air in addressing the mundane of everyday life and the importance of passion and purpose for one's soul.

Joe Gardner, an aspiring professional jazz musician who has settled for teaching middle school band class for the enticing job security, seeks more from his career. Despite his mother's disapproval, Joe lands his dream gig playing in the quartet of a renowned musician. However, just as things seem to be looking up for him, Joe has a near-death experience which transfers him to a realm in between life and the after-life. Here, he meets Soul 22, a pessimistic unborn soul who refuses to live a life on Earth. Joe mentors 22 to find her "spark" and give her a reason to live, all while attempting to get back to his body and continue his own life.
The film addresses many subjects relevant to our current society, from the tremendous importance placed on career and professional achievements to the rut we see as our daily routine. Oftentimes, we are desperate for an escape from our everyday lives -- we live for weekends and vacations, failing to see the beauty around us in the little things. At one point in the film, 22 discovers joy in things like leaves falling from trees, conversations between two friends, and even pizza and lollipops. Joe dismisses her amusement as "just regular old living." Fixated on his jazz talent as his sole purpose in life, Joe realizes that he frequently overlooks the simple pleasures. Joe's story serves as a warning for the obsession with which we tie our individual worth to our careers and accomplishments.
Though an animated film, Soul is a must-watch for all ages, serving as an eye-opener for the reality many of us live with. Featuring the first Black protagonist in a Pixar movie, the film breaks records and shatters boundaries in more ways than one.Soul is streaming now on Disney+.