'Deadpool 2' Trailer is Meta, Meme-worthy, NSFW Fun!
Written by Diego Pineda. Published: March 23 2018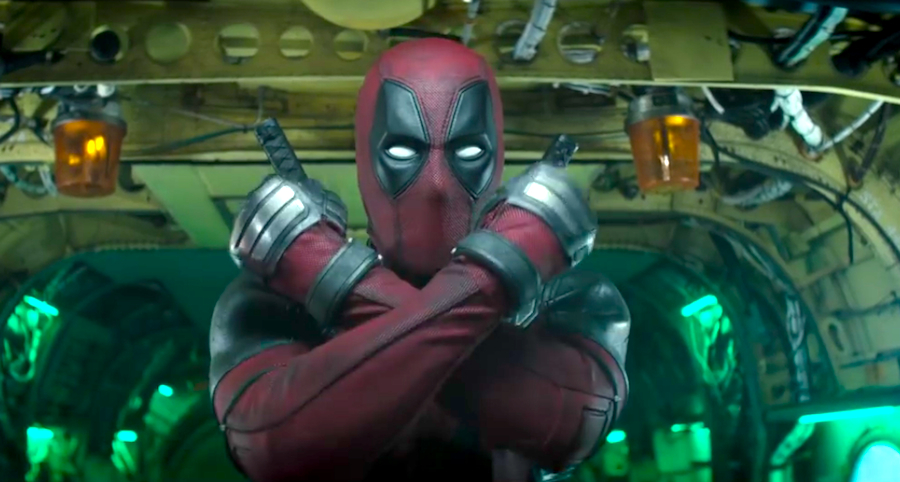 The "Merc with a Mouth" that we all know and love is returning for more shenanigans, and we are so ready! The first full trailer for Deadpool 2 was just released today, and we are happt to see Ryan Reynolds has not lost a step! This action-packed film would not be as great as the first one if it didn't include Deadpool's jokes that break the fourth wall, right?
In the trailer, we see Deadpool make fun of gluten-free food as well asThe Sisterhood of Traveling Pants. This movie will for sure have us laughing and full of suspense in its action scenes. Watch the (very NSFW) trailer to get a look at what one of the most anticipated movies of the summer:
In this Marvel movie sequel, Deadpool has a mission to save a kid (Julian Dennison) with mysterious superpowers from the villain, Cable (Josh Brolin). What's different in this story from the first movie is that Deadpool will no longer be riding solo and will put together a superhero squad known as the X-Force to combat evil.
Get to know more about Cable here:
Deadpool, on the other hand, is trying to become a top bartender at Mayberry while dealing with his loss of taste. He will be fighting ninjas, canines, and the yakuza as he discovers the people and things in life that matter to him the most. He will also try to find flavor -- not in food since he is losing taste, but in the thrills of adventures along with the X-Force.
Wondering who will be joining Deadpool's X-Force? Well, Zazie Beetz will be Domino, Stefan Kapicic will be Colossus, Terry Crews will be Bedlam, andBrianna Hildebrand will be Negasonic Teenage Warhead. Also starring in the film will be Morena Baccarin as Vanessa, T.J. Miller as Weasel, Leslie Uggams as Blind Al, among others.
This movie promises to pick up where the last one left off with its blend of R-rated humor and darker themes. Directed by David Leitch, we shall see if Deadpool 2 meets our expectations. Let's remember that Deadpool was the most successful R-rated film of 2016!
Deadpool 2 is set to premiere in theaters May 18.
(Image via 20th Century Fox)
- Diego Pineda, YH Contributing Writer