Why You Should Be Binging Netflix's "Everything Sucks"!
Written by Kalia Kornegay. Published: March 22 2018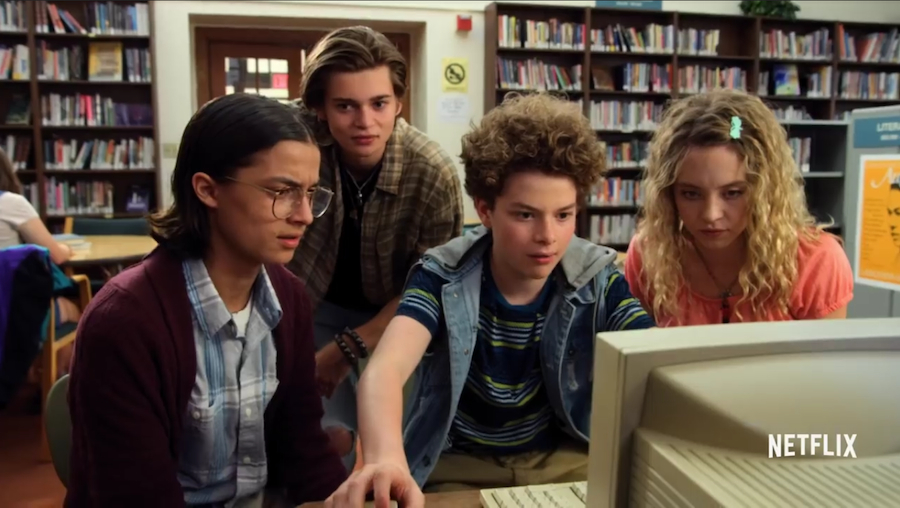 While the increase of Netflix original content has definitely given me several new binge-watching options, it's easy to feel a bit overwhelmed by just how many shows there are now. But no worries, here's one for the '90s-loving progressive in all of us!
"Everything Sucks" is a 10-episode comedy series set in the quaint town of Boring, Oregon (which is a real place, by the way) which follows members of the local high school's A/V club, specifically freshman Luke O'Neil (Jahi Di'Allo Winston) and his equally nerdy friends McQuaid (Rio Mangini) and Tyler (Quinn Liebling). O'Neil spends most of the series pursuing his crush and fellow A/V club member Kate Messner (Peyton Kennedy), who is also the daughter of the school's principal and widower, Ken Messner (Patch Darragh). We also see the budding romance between Luke's mom Sherry O'Neil (Claudine Mboligikpelani Nako) and Ken after a meeting about Luke.
The show deals with many elements, such as '90s teen culture, Kate questioning her sexuality after being attracted to Drama Club member Emaline Addario (Sydney Sweeney), and Luke trying to learn more about his father through VHS tapes he made before leaving Luke and his mother. "Everything Sucks" artfully blends the humor that comes with any well-done teen comedy as well as the social issues that are still relevant today. By incorporating relatable social struggles, like Kate hiding her sexuality for fear of what the school will say, the show has a dose of reality in what otherwise would just be another run-of-the-mill teen dramedy. And the '90s nostalgia makes it all the better.
While the show has not officially been renewed for a second season, fans are hopeful that Netflix will bring it back once again due to its cliffhanger ending. Give "Everything Sucks" a chance if you're looking for the perfect binge-watch-friendly series to satisfy all your nostalgia and complicated romantic needs!